EXCLUSIVE: Paris-based sales agent Reel Suspects has taken on international sales for Lithuanian director Ignas Miskinis' third feature, King's Shift (previously known as Deadweight).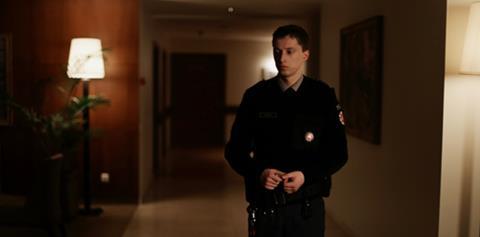 The screenplay set in a private clinic on Christmas Eve about a young policeman guarding a patient suspected of crimes during the Second World War was written by Miskinis (Low Lights) with fellow writer-director Saulius Drunga (Anarchy in Zirmunai).
The film was developed during the eighth edition of the ScriptEast workshop in 2013/2014.
Lithuanian producer Ieva Norviliene of Tremora told ScreenDaily during this week's Baltic Event that King's Shift was co-produced with Latvia's Film Angels Production and received backing from the Lithuanian and Latvian Film Centres as well as Eurimages.
A former Producer on the Move in Cannes, Norviliene also produced Low Lights and Anarchy In Zirmunai, among other projects, at Tremora which she launched with Miskinis in 2005.