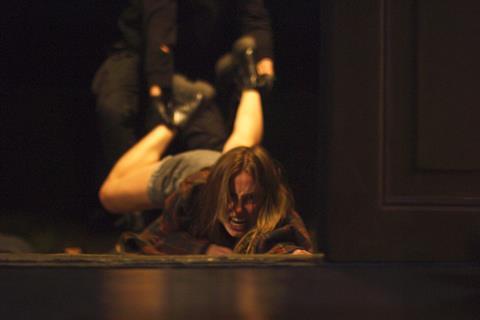 REinvent has boarded international sales for Alex Herron's US-set, English-language horror thriller Dark Windows, as part of the REinvent Chills label for genre films.
REinvent will unveil first footage in its Cannes promo reel.
The story is about four teenagers who were involved in a car crash. One of them dies, and when the others are blamed for her death, they decide to stay at a summerhouse in the US countryside to get out of town and work through their grief. Then a masked man starts to terrorize them.
SF Studios will distribute in the Nordics.
The cast features Annie Hamilton (The Wolf of Snow Hollow, Inventing Anna), Anna Bullard, Rory Alexander, Joel Saemundsson and Morten Holst.
Norwegian director Herron previously directed 2021's Leave. He said: "I like exploring the choices that young people make and the consequences of those choices. In Dark Windows, Tilly and her friends have made one of the worst choices of their young lives and are about to face the most extreme punishment for it."
Producers are Herron, John Clark, Dave Kang and Jens Ramborg for Element Film.
Dark Windows is set for delivery by end of 2022.