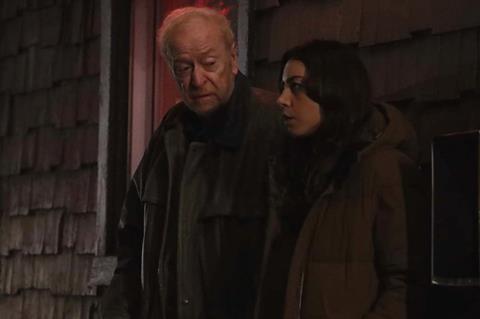 Australia-New Zealand distributor Rialto Distribution has acquired rights to nine new films, with plans to release them all theatrically across the coming year.
The nine features are led by Liam Neeson thriller Blacklight, which filmed in Melbourne during the pandemic lockdown in 2020 and is in post-production. Neeson plays a shadowy government agent who detects a deadly conspiracy within his own ranks linked to the highest echelons. Mark Williams is directing, having previously directed Neeson in 2020 thriller Honest Thief; US agency Solution Entertainment Group handles sales.
Based on Sally Thorne's novel of the same name, The Hating Game stars Lucy Hale and Austin Stowell, in the story of a kind-hearted woman whose game of one-upmanship with her nemesis is complicated by her growing attraction to him. The US title is currently in post-production, and sold by the UK's Mister Smith Entertainment.
Rialto has also taken Zhang Yimou's One Second, a historical drama sold by France's Wild Bunch in which a film fan in a remote farmland strikes up a relationship with a vagabond. The film was scheduled to premiere in Competition at the 2019 Berlinale, before being withdrawn at the last minute; it will open 2021 San Sebastian Film Festival later this month.
Lina Roessler's comedy Best Sellers starring Michael Caine, Aubrey Plaza, Cary Elwes and Scott Speedman has been acquired by Rialto for a December-January release from US company Foresight Unlimited, following its world debut at the summer version of the Berlin Film Festival in June.
Further acquisitions include Gigi Gaston's Nine Bullets starring Sam Worthington, Lena Heady, Barbara Hershey and Dean Scott Vasquez, currently in post-production, also from Foresight Unlimited; Vasiliy Rovenskiy's animation sequel The Big Trip 2: Special Delivery from Hungary's Luminescence; and John Curran's Australian action-thriller Mercy Road from producers ArcLight Pictures.
Rialto is rounding out its latest slate with Tearepa Kahi's action-adventure Muru, filmed on location in New Zealand and predominantly in the Maori language, about a local Maori police officer who has his loyalties tested by a raid on his own community, from producers Jawbone Pictures; and Scott Walker's The Tank, a horror about a young family inheriting a remote coastal property in Oregon, who find a buried water tank filled with a horde of ferocious creatures that feed on the living, which the UK's Cornerstone Films is selling.
Rialto struck a distribution partnership with UK distributor Vertigo Releasing in February last year. The partnership has seen the Australia-New Zealand release of titles including Honest Thief ($4.5m in the territory), Wrong Turn ($1.6m) and Boss Level ($1.3m).
"We're proud to have such a strong line-up to present to ANZ audiences and grateful, that despite the challenging global circumstances of the last eighteen months, we're in the fortunate position of being poised to unveil what promises to be our best line-up ever in 2022," said Rialto CEO Kelly Rogers.