Director to begin production on All The Money In The World this month.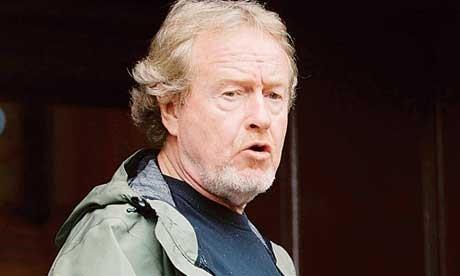 STXinternational has acquired international rights to Ridley Scott's upcoming John Paul Getty kidnap thriller All The Money In The World.
Sony handles North American and UK distribution on the project starring Michelle Williams, Kevin Spacey and Mark Wahlberg from Imperative Entertainment and Scott Free.
Scott will direct All The Money In The World, which takes place in 1973 and tells the true story of how John Paul Getty, then the world's wealthiest man, refused to pay the ransom for his kidnapped grandson.
Getty's stance forced the boy's desperate mother to team with a former CIA negotiator employed by Getty to find a way to save her son.
Spacey will play the billionaire, Williams will portray the kidnap victim's mother, and Wahlberg stars as the former CIA negotiator. Charlie Plummer has been cast in the role of the boy, J. Paul Getty III.
Production is scheduled to begin this month in Europe from a screenplay by David Scarpa. Imperative chief Dan Friedkin produces with Bradley Thomas, Scott, Mark Huffam, Chris Clark, and Quentin Curtis. Kevin Walsh serves as executive producer.
Scott's Alien: Covenant opens this weekend in North America and has already grossed $46m internationally.
John Friedberg, president of international sales for STXinternational, negotiated the deal with John Atwood of Imperative Entertainment and Micah Green.
Imperative Entertainment is producing Atlantic Wall, directed by Gavin O'Connor and staring Bradley Cooper, and recently acquired David Grann's book Killers Of The Flower Moon: An American Crime And The Birth Of The FBI.