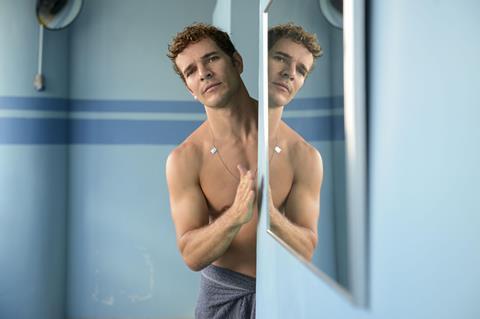 As the 19th Rio International Film Festival gets under way, Screen runs down five local productions to look out for over the next 11 days.
All five are Portuguese-language productions that are having their world premieres in Rio.
In total, the festival will hold 35 premieres of Brazilian films during what is Latin America's biggest annual film event.
Paris Square, dir. Lucia Murat (competition - fiction)
This Brazil-Portugal-Argentina co-production revolves around the relationship between a psychoanalyst (Joana de Verona) and her patient (Grace Passô). It explores themes of fear and paranoia while portraying an inverted transference between doctor and patient - in this case, a woman who was sexually abused by her father and is controlled by her brother, a drug dealer. This is the 13th film by Lucia Murat, most known for Almost Brothers (2004), which was the winner of best director and FIPRESCI prizes in Rio.
Liquid Truth, dir. Carolina Jabor (competition - fiction)
The film analyses the consequences of hasty judgements made on social media, a hot topic at the moment. It shows what happens to a swimming teacher (Daniel de Oliveira) who is accused of kissing a boy in the mouth in the school locker room. When he is heavily attacked by social medias groups, even people close to him start to doubt his character. This is the third film by Carolina Jabor after Good Luck (2014) and the documentary The Mystery of Samba (2008).
Something Like That, dir. Esmir Filho and Mariana Bastos (competition - fiction)
This is a feature version of director Esmir Filho's short film of the same name, which won the best screenplay award in Cannes in 2006 (Critics' Week). The plot focuses on the relationship between Caio (Andre Antunes) and Mari (Caroline Abras), highlighting three important moments in the lives of these friends who have unresolved feelings for each other. Esmir Filho's previous credits include The Famous And The Dead (2009), which was selected for Locarno, Berlin, Cartagena and Havana film festivals.
Entre Irmãs, dir. Breno Silveira (hors concours - fiction)
This is the latest feature from director Breno Silveira, the director of drama Two Sons Of Francisco (2005), which ranked 10th in the list of highest-grossing Brazilian films of the last 20 years. Here he follows the steps of two sisters (Marjorie Estiano and Nanda Costa) who were raised to be seamstresses but chose different paths, and both now face prejudice and sexism. In the Northeast of Brazil, in the 1930s, one of them seeks a better life in a big city, while the other joins a bunch of "cangaceiros", which translates as "social bandits".
Berenice Procura, dir. Allan Fiterman (Panorama do Cinema Mundial)
Berenice (Claudia Abreu), a female taxi driver in Rio de Janeiro, leads a meaningless life, enduring daily 10-hour shifts in her car in chaotic traffic. She doesn't spend much time with her adolescent son and carries the scars of a troubled marriage with a violent man. The murder of a transgender person on Copacabana beach lights up her investigative side and transforms her life. The film is the second feature from Allan Fiterman shot in Brazil (after Now Boarding in 2009). He is most known in the country for directing soap operas for Globo network.