In the wake of the departure of Andrew Rodgers, the RiverRun International Film Festival has unveiled its new leader following a nationwide search.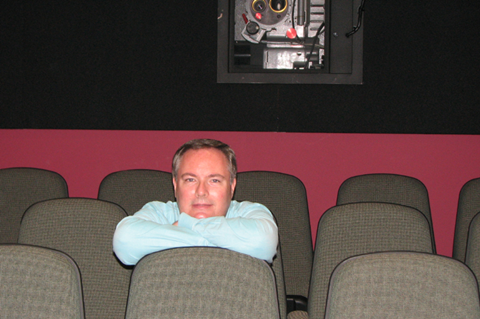 Rob Davis was selected from a pool of 53 candidates after the festival hired Arts Consulting Group to conduct an executive search. He will start work as executive director at the festival in Winston-Salem, North Carolina, on August 29.
Davis will relocate from Fort Lauderdale, Florida, where for the past five years he served as chief development officer for American Public Media's Classical South Florida network of public radio stations.
"The RiverRun International Film Festival has an outstanding reputation among the filmmaking community and as a significant cultural event in the South," said Davis.

"I look forward to joining the RiverRun team and working with staff, board members, volunteers, donors and the community to build upon the festival's exemplary successes and advance its mission."
Davis has worked at the Fort Lauderdale Film Festival in various capacities for more than a decade, including associate programmer and a brief stint as interim executive director.
He previously served as director of the DeSantis Center For Motion Picture Industry Studies at Florida Atlantic University, where he developed and taught film industry studies at graduate and undergraduate levels for more than ten years. Davis also developed and taught an international film course in Spain and has published numerous articles on film-related topics as well as several book chapters.
"The search committee is very pleased with the outcome of our search," said RiverRun board chair Barry Maine. "Rob Davis is an experienced leader who we believe will grow RiverRun into the festival we all want it to be."
"I'm excited that Rob Davis will be leading RiverRun to its next level of success," said Dale Pollock, executive consultant to RiverRun and search committee member. "His invaluable experience in the film festival world and his expertise in arts fundraising will serve RiverRun well as it continues to benefit Winston-Salem and the State of North Carolina."
Earlier this year news broke of Rodgers' new role as executive director of the Denver Film Society.
The 2017 RiverRun International Film Festival will take place from March 30-April 9.