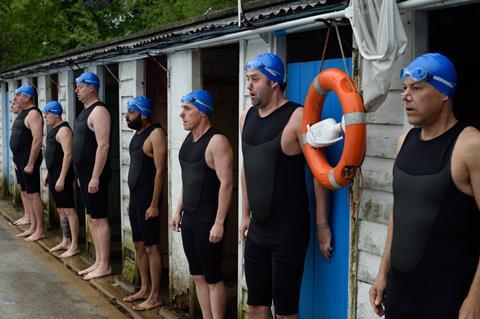 Edinburgh Film Festival (20 June - 1 July) has announced the UK premiere of British comedy Swimming With Men as its closing night film.
Directed by Oliver Parker (Dorian Grey), it stars Rob Brydon, Adeel Akhtar, Jim Carter, Rupert Graves, Daniel Mays, Charlotte Riley, Thomas Turgoose, Jane Horrocks and Nathaniel Parker.
Following the Edinburgh premiere on July 1, Vertigo Releasing will release the film on July 6.
The story centres on Eric (Brydon), an accountant who tries to combat a mid-life crisis by joining an all-male group of synchronised swimmers. He finds companionship and an escape from his work and marriage in the squad, as they work together towards the World Championships in Milan.
Brydon and Parker are expected to attend the event, alongside other cast and filmmakers.
Earlier this week it was announced that Marc Turtletaub's Puzzle starring Kelly Macdonald and Irfan Khan will open the festival.
The event will also feature a retrospective programme focusing on US cinema from the 1980s called 'Time Of The Signs: Chasing The American Zeitgeist'. Artistic Director Mark Adams will reveal the full programme on May 23.