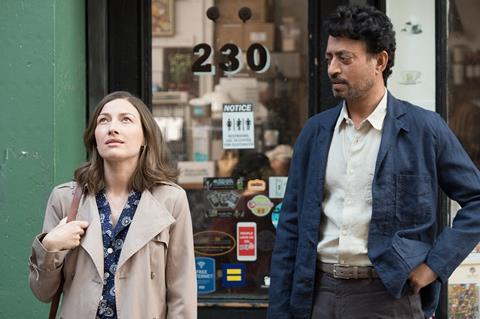 Marc Turtletaub's Puzzle, starring Kelly Macdonald, has been named as the opening film of the 2018 Edinburgh Film Festival (20 June - 1 July).
The film premiered at Sundance in January and is a remake of Argentinian director Natalia Smirnoff's 2009 Berlinale title The Puzzle. It will be released in the UK by Sony this summer.
Macdonald stars as Agnes, a woman in her 40s who leads a quiet life until discovering she is very good at jigsaw puzzles. Stepping out of her domestic bubble to pursue her new hobby, Agnes meets Robert (played by Irfan Khan), a wealthy, reclusive inventor who immediately recognizes her talent and recruits her as his partner for an upcoming world jigsaw tournament.
Macdonald and Turtletaub are expected to attend the festival.
Mark Adams, artistic director of EIFF, said: "We are thrilled to be able to celebrate the undeniable talent of Kelly Macdonald in this wonderfully enjoyable and uplifting film. It is a subtle and impressive new film that succeeds on all levels."
The full programme of the 72nd Edinburgh International Film Festival will be announced on Wednesday 23 May.