Lorenzo di Bonaventura to produce with Jiaflix, China's 1905.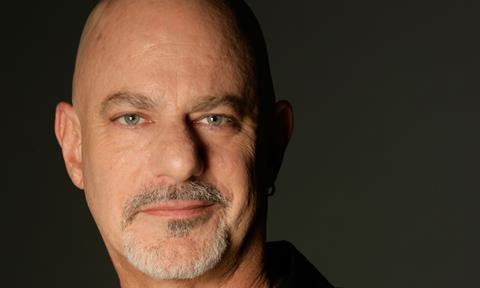 US and China-based Jiaflix Pictures is teaming with its Chinese partner 1905 Pictures and producer Lorenzo di Bonaventura to produce $100m futuristic action thriller Speedhunters (working title).
Rob Cohen [pictured] is directing from a script by Josh Parkinson (Free Country). The film is scheduled to start shooting in Shanghai, Studio Babelsberg in Germany and other international locations in July 2017 for release in summer 2018.
Set in the near future, the film follows a team of racers and their crew who get drawn into the intrigue surrounding a revolutionary technology that threatens to change the world.
"Speedhunters has all the tenets of a global franchise with its action sequences, visual effects, relatable characters and a storyline that takes ordinary people through a journey of extraordinary circumstances," said Di Bonaventura.
"We are excited to work with Hollywood powerhouses Lorenzo di Bonaventura and Rob Cohen, both who have exceptional track records in developing and directing multi-billion dollar franchises," said Jiaflix president Marc Ganis.
Di Bonaventura produced the G.I. Joe and Transformers franchises and is also a producer on US-China co-venture Meg, produced by Warner Bros and China Media Capital's joint venture Flagship Entertainment, which recently wrapped.
Cohen's credits include The Mummy: Tomb of the Dragon Emperor, which was filmed in China, and the first installment in the Fast & Furious franchise.
Jiaflix, 1905 Pictures and Di Bonaventura previously teamed on Paramount's Transformers: Age Of Extinction, which grossed more than $300m in China in 2014.
Owned by China Movie Channel, 1905 Pictures is involved in production, distribution, marketing and streaming through the 1905.com platform. It managed the China shoot of Transformers: Age of Extinction for Paramount and was an investor in Terminator Genisys (2015), Mission: Impossible – Rogue Nation (2015) and The SpongeBob Movie: Sponge Out Of Water (2015).
Founded by Sid and Marc Ganis and Huahua Media chairman Kenneth Huang, Jiaflix aims to bridge the US and China film markets through co-production, assisted productions, marketing and digital distribution.
Huahua Media is one of the main Chinese investment partners in Speedhunters. The US and China-based company is involved in a $1bn slate financing deal for Paramount, along with Shanghai Film Group, but the deal appears to have stalled due to China's clampdown on outbound investment.