Cast of supernatural drama also includes Lily Cole and Jack Fox.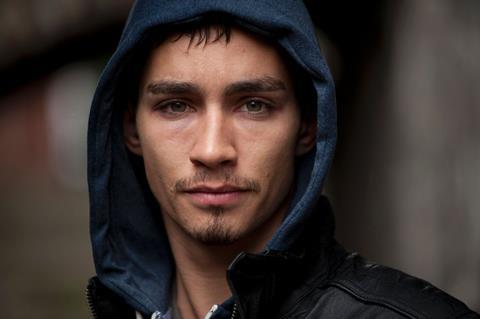 The cast of supernatural chiller The Messenger has been confirmed, as Gateway Films and Ratio Films begins principal photography this week in the UK on locations including the Peak District.
Robert Sheehan, star of The Mortal Instruments: City of Bones and TV series Misfits, will be joined in the cast by Jack Fox (Dracula, Fresh Meat), Lily Cole (Snow White and the Huntsman), David O'Hara (The Departed) and Tamzin Merchant (Jane Eyre, The Tudors).
The film is directed by David Blair (Best Laid Plans) and was written by Andrew Kirk.
The Messenger centres on Jack, a young man who has been in and out of secure units all his life, given drugs to try and shut out his visions of the dead. He becomes unwillingly embroiled in the unfinished business of Mark, a journalist brutally murdered in the local park and his television presenter wife, Sarah, to whom he's desperate to say one last goodbye.
Jack finds himself getting closer to Sarah, obsessed with passing on Mark's message. Discovering hidden secrets and lies finally pushes the fragile Jack over the edge but there is hope when his estranged sister, Emma, gets in touch. Jack starts to remember the past they shared together and as the memories come flooding back, he starts to confront the truth about the death of his father.
Blair said: "I have been around the project for quite a time, and it certainly feels good right now that all that painstaking analysis and work on the screenplay is bearing fruit. "
Producers are Terry Stone for Gateway Films, Richard Turner and Richard Hart for Ratio Film, and Michael Knowles.
Stone said: "The Sixth Sense was one of my favourite films and when I first read The Messenger I was reminded of that film. When a screenplay makes the hairs on the back of your neck stand up you know you have to get it made."
It is executive produced by Omega Capital, Investor Profit Portfolio and The Wealth Advisory.
Cinema Management Group will handle worldwide sales outside of the UK.