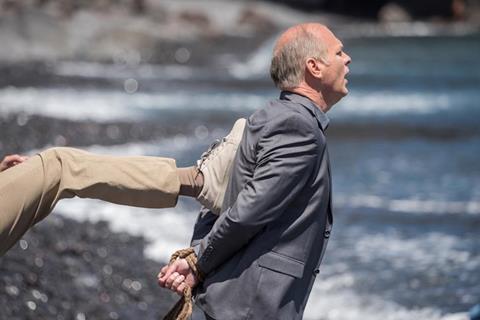 Corneliu Porumboiu's Toronto-bound The Whistlers will fly the flag for Romania in this season's best international feature film Oscar race as it bids to become the first from the country to earn a nomination.

The crime thriller premiered in Cannes where Magnolia Pictures snapped up US rights. Vlad Ivanov plays a police inspector who teams up with a beautiful woman (Catrinel Marlon) on a heist and heads to the Canary Islands to learn a secret whistling language that might help them pull off the crime.
Porumboiu's Police, Adjective represented his country in the 2009-10 season and won Un Certain Regard jury and FIPRESCI prizes in Cannes in 2009, as well as best feature, directing and screenplay honours in Romania's Gopo Awards.
Cristian Mungiu's Beyond The Hills is the only Romanian submission to make it onto the Oscar shortlist, in 2013. After Mungiu's 2007 Palme d'Or-Winner 4 Months, 3 Weeks And 2 Days was snubbed, the Academy changed its voting procedures and added three titles to the initial shortlist.
The Whistlers will screen in Masters in Toronto, and also heads to Fantastic Fest and the New York Film Festival. Magnolia Pictures will release it theatrically on February 28, 2020.