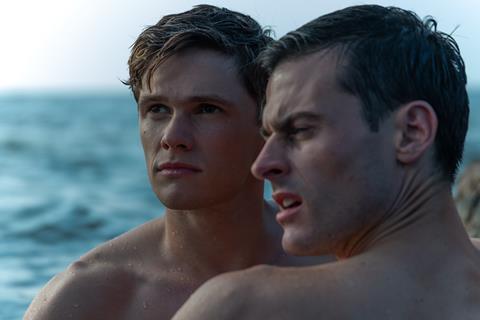 Peeter Rebane's romantic drama Firebird, starring Tom Prior and Ukrainian actor Oleg Dagarodnii, has sold to Arti Film (Benelux), Enorama Films (Greece), Lucky Dogs (Scandinavia), Optimale Distribution (France), Rialto Distribution (Australia/New Zealand) and Salzgeber & Co (Germany, Austria, Switzerland) with releases scheduled between May and September this year.
The story is the clandestine love affair between a Soviet Air Force pilot and a young Estonian officer in Soviet-occupied Estonia in the 1970s. The film has touched a raw nerve in some countries, with one of the main LGBT festivals in Moscow having been shut down prior the film's premiere there.
Rebane and his team are handling worldwide sales directly via The Factory. The film has been released in the US/Canada by Roadside Attractions/Lionsgate and in the UK through a team g independent marketing consultants working alongside Dave Woodward's Jade Films (theatrical), Central City Media (digital/tv) and Verve Pictures DVD.
Distribution agreements in the US were brokered by Peeter Rebane himself, while distribution consultant, Tim Grohne and business affairs executive Aziannida Samingan negotiated deals for international.