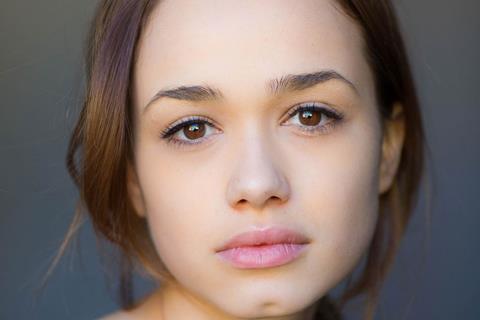 Emerging talent Rose Williams (A Quiet Passion, Medici: The Magnificent) will lead the cast of UK supernatural thriller The Power, the debut feature of writer-director Corinna Faith (The Innocents).
Altitude Film Sales has boarded the title and will be introducing it to buyers at the upcoming European Film Market in Berlin.
The Power screenplay was named on the 2018 Brit List. The story is set in 1970s London. When striking miners switch off power across Britain, rolling electrical blackouts plunge the country into darkness. Williams plays a young nurse on her first day of duty who is forced to work the night shift in a crumbling hospital.
The project is from producers Matthew James Wilkinson, whose credits include the upcoming Danny Boyle/Richard Curtis film for Working Title, and Rob Watson, who has a variety of short credits, including Nathaniel Martello-White's Cla'am, and also worked as a production manager on Personal Shopper and Happy End.
Watson was named a Screen Star of Tomorrow in 2016 and received a BFI Vision Award in 2017. Wilkinson had a prolific year in 2018, producing four features. He was named on Screen's Brit 50 – Watch This Space showcase.
The Power received development funding from the BFI and Creative England. Principle photography is scheduled for July and further casting is underway.
Williams will next be seen in Sky original series Curfew, which launches next month.