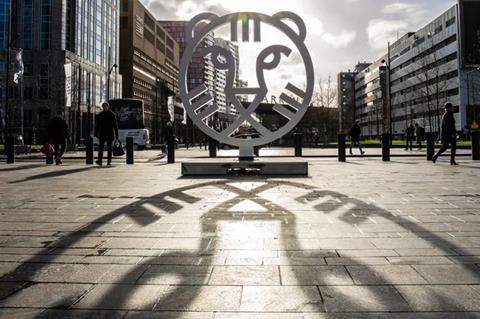 The 51st edition of International Film Festival Rotterdam will take place online (from January 26 to February 6) for the second consecutive year due to the nationwide lockdown in the Netherlands to curb the rise of the Omicron variant of Covid-19.
Festival organisers are scrambling to contact filmmakers and come up with logistical solutions. A little over a month before IFFR is due to start they are working out how to scale down the programme and re-think the strategy for the online edition. The industry programme was already taking place as a hybrid event.
The Dutch government announced its latest lockdown last Sunday (December 19) in response to surging positive Covid tests including 95,000 in the last week alone.
Under the rules now in place, all non-essential shops, as well as cinemas, schools, museums and restaurants must close until at least January 14, 2022. There is no guarantee at this stage that the lockdown won't be extended beyond that date.
Earlier this month, festival organisers were still planning to go ahead with a physical edition, albeit with all the industry events happening online.
Contacted by Screen, a senior IFFR staff member declined to give a comment at this stage with so many contingency plans still to be put in place.
"Even in the case the current restrictions are lifted after January 14, the sheer scale of the festival is no longer compatible with a last-minute transition to an in-person event in Rotterdam," a statement from the festival added.
IFFR has acknowledged the impact its decision is likely to have both on the filmmaking community and the festival's audiences. (This is generally one of the best-attended festivals in Europe which, in a normal year, would have around 1500 screenings and would expect well over 300,000 cinema admissions. IFFR would also normally look to host at least 2000 industry professionals.)
As today's release makes clear, IFFR 2022's programme will now consist of a selection of films available to audiences based in the Netherlands and IFFR Talks with related filmmakers available worldwide, on IFFR.com. The festival's education programmes will be adapted or postponed until later in the year to offer pupils and students access to IFFR-curated cinema.
Full details of how the 2022 festival will now be structured as well as further information on the programme selections will be given at a press conference in early January.