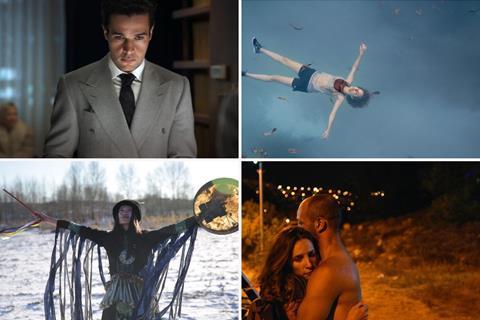 The 47th International Film Festival Rotterdam (24 Jan – 4 Feb) has revealed the eight films that will compete in its 2018 Hivos Tiger Competition.
Scroll down for the full line-up
The award includes a cash prize of €40,000, to be divided between filmmaker and producer. There is also a special jury award worth €10,000. Both will handed out on 2 February.
This year's selection includes new feature films by directors including Baek Seungbin, Marina Meliande, Shireen Seno and Nicolas Pesce. There are seven world premieres and one international premiere.
This year's jury will comprise of Anthea Kennedy, Paula Astorga, Job ter Burg Valeska Grisebach and Kim Kyung-Mook.
Festival director Bero Beyer commented: "This year's Tiger line-up features daring filmmakers who boldly venture into new territories. All of them combine relevant stories and themes – like Israeli/Palestinian relations as seen through the eyes of two lovers, the consequences of the Olympic Games in downtown Rio, or the concept of the imminent end of the world – with outspoken cinematic form."
Hivos Tiger Competition line-up
Djon África, João Miller Guerra/Filipa Reis, 2018, Portugal/Brazil, world premiere
I Have a Date with Spring, Baek Seungbin, 2018, South Korea, world premiere
Sultry, Marina Meliande, 2018, Brazil, world premiere
Nervous Translation, Shireen Seno, 2018, Philippines, world premiere
Piercing, Nicolas Pesce, 2018, USA, international premiere
Possessed, Metahaven/Rob Schröder, 2018, Netherlands/Croatia, world premiere
The Reports on Sarah and Saleem, Muayad Alayan, 2018, Palestine/Netherlands/Germany/Mexico, world premiere
The Widowed Witch, Cai Chengjie, 2018, China, world premiere