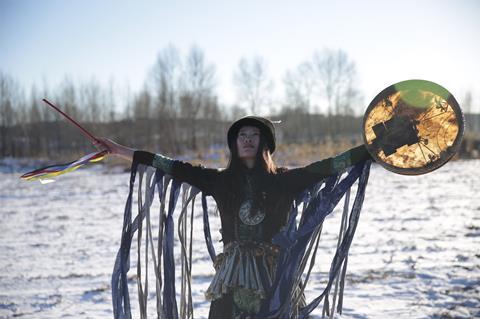 Beijing-based sales company Rediance has picked up international rights to Cai Chengjie's The Widowed Witch, which has been selected for Rotterdam film festival's upcoming Hivos Tiger Competition.
The film is the first Chinese title to be selected for Rotterdam's Tiger competition since Huang Ji's Egg And Stone won a Tiger award in 2012.
An earlier version of The Widowed Witch screened to critical acclaim at China's Xining FIRST International Film Festival in July 2017 under the title Shaman. It has since been re-edited by the director and now has a shorter running time and new scenes.
Produced by Jiao Feng and Hu Xiaotao, the film revolves around a woman who travels around northern China in a motor home after losing her home and husband, pretending to be a shaman who can rid villagers of evil spirits.
One of eight titles in the Tiger competition, the film will receive its world premiere at the festival on January 29. Rediance has picked up world rights outside China.
Launched by Blackfin Productions' Xie Meng and Wang Zijian, Rediance handles Chinese arthouse and classic titles, with a focus on promising new filmmakers, and also manages a private fund to invest in international projects.
The company's upcoming slate also includes Zhai Yixiang's Mosaic Portrait, which won the top award at the Golden Horse Film Project Promotion in 2016 and is also supported by ARRI Group's International Support Program. The film, about a journalist exploring the controversy surrounding a teenager's pregnancy, finished shooting at the end of last year in Shenzhen, China.