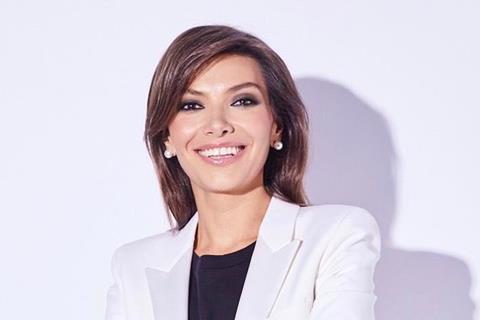 Russian film promotion body Roskino is hosting a digital market in early June to showcase Russian films, projects, talents and locations to the international market.
The Key Buyers Event: Digital Edition will run from June 8 for four days and will showcase Russian film, television series and animation both completed and in post-production.
The virtual market is being designed to include live presentations and pitches; a screening room with more than 150 hours of content; real-time meetings; international panel discussions; and a dedicated co-production and co-development section. It will also showcase concerts and performances to celebrate Russian culture.
The new, entirely digital, market is modelled on the inaugural Key Buyers Event, which was held in Moscow in October 2019 and drew international buyers and commissioners who acquired content for more than 60 territories. More than 120 Russian films, TV series and animation projects were screened and incentives, facilities and locations were also highlighted.
Russian companies confirmed to date to take part in the virtual event in June include National Media Group, Russia Television, Radio holdings, NTV Broadcasting and TV channels Friday, TV-3 and Super.
Production and distribution companies set to participate include Central Partnership; Planeta Inform Group of Companies; Art Pictures Distribution; Art Pictures Studio; Mars Media Entertainment; Bazelevs; Yellow, Black and White Group; CTB Film Company and PREMIER Studios. Also involved are SVOD platforms Start and more.tv alongside animation companies including Soyuzmultfilm, Wizart and Riki Group.
Evgenia Markova, who was appointed CEO of Roskino in February, said: "It's challenging for Roskino to organize such an event in one month, but we are keen on using the current situation to the benefit of all sides involved.
"The event will be a destination for international buyers to access a wide range of Russian content encompassing all genres both for the big and small screen. Russian organisations will have a dedicated platform they so need at the moment to present their slates and strengthen global partnerships.
"Russia remains a united industry, that's why it's crucial to present it as such on a single platform, entirely devoted to national content. We hope this initiative will generate interest in the latest compelling content coming out of Russia and support the local industry."
Keeping up the pace
The event has been welcomed by Russian producers and filmmakers. Stalingrad director and Arts Pictures Studio founder Fedor Bondarchuk said: "Our work continues despite the restrictions enforced by quarantine. Production is suspended, but we keep developing new projects and selling new titles.
"For example, we are now negotiating on Sputnik which was selected for the Tribeca Film Festival. The film will be distributed by IFC Midnight in the USA later this year, as well as released in the UK and Australia. We are also finalizing sales for Invasion and working on further deals for Ice-2, which has already been shown in the UK, USA, France and Switzerland.
"A platform like the Russian Virtual Market is key to enable us to keep up the pace and present our best titles to international partners, now and in future."
Russian producer and director Timur Bekmambetov, who has continued to remain creative during quarantine with a filmmaking competition, said now is the time to work with new technology and bring further innovation to the industry.
"The Russian industry needs technological and infrastructure solutions that allow content creators to promote content abroad quickly," said the Night Watch and Wanted director. "Transition to online will help to make the necessary leap and work more efficiently within global markets."
The full programme will be announced in the coming weeks and the initiative is supported by the Ministry of Culture of the Russian Federation and the Moscow Department of Entrepreneurship and Innovative Development.
Roskino released data in February about the growth in Russian film exports. The international box office for Russian films has grown from $11m in 2015 to $41m in 2018.The number of international releases of Russian films over the same period has doubled (2015: 44; 2018: 87). Russia is now one of the top 10 global exporters of scripted formats.