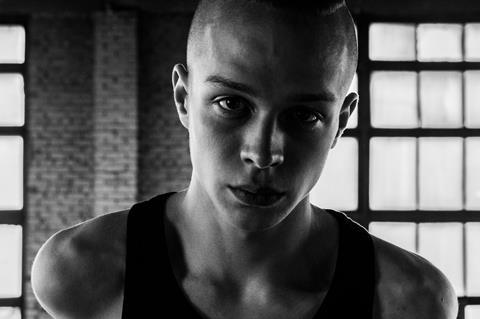 Shooting has begun in Moscow of Russian director Ksenia Ratushnaya's feature debut Outlaw. The film's LGBT subject matter is set to attract controversy in Russia where the distribution of a film that depicts a homosexual relationship can attract heavy fines.
Victor Tarasenko, Lisa Kashintseva, and Gleb Kalyuzhny star in the film that takes place in modern day Moscow and the Soviet Union of the 1980s. It tells the story of a high-school student who is coming to terms with his awakening homosexuality and a mysterious girl he befriends. Both are trying to attract the attention of the most popular boy in the school.
The number of recent Russian films with a gay storyline can be counted on one hand: Olga Stolpovskaya and Dmitry Troitsky's lyrical comedy You I Love was a sensation when it screened at the Berlinale's Panorama in 2004. It was credited as the first Russian film on the subject of homosexuality or bisexuality.
Six years later, Felix Mikhailov's Jolly Fellows became the first Russian film set in the country's drag queen subculture, and was the first Russian film to open Berlin's Panorama in 2010. Sergey Taramaev and Lubov Lvova's Winter Journey, about a whirlwind love affair between two men received a limited release and festival play in 2013.
Distributing Russian films portraying homosexuality in a postive light in Russia was made punishable by law (usually through fines) when President Vladimir Putin signed into law an amendment to the Russian federal law 'For the Purpose of Protecting Children from Information Advocating for a Denial of Traditional Family Values' in 2013.
Film and theatre director Kirill Serebrennikov's planned biopic of the venerated Russian composer Piotr Tchaikovsky, widely agreed to be homosexual, fell victim to the ensuing anti-gay feeling in the country and has been indefinitely postponed. Serebrennikov has been under house arrest for disputed corruption charges since August 2017.
First transgender Russian film
Ratushnaya described Outlaw as "poetically surreal" and revealed she has drawn inspiration from classical artistic, philosophical and literary works including Hieronymus Bosch's 'Garden of Earthly Delights', Plato's 'Symposium' and Boccaccio's 'Decameron'.
The film, which is privately financed, is being produced by Ratushnaya's Irony Production, which also operates as an ad agency handling digital projects for clients such as Gazprom Neft, Lukoil, and Lexmark. The co-producer is Veronika Chibis of Chibis Production, whose credits include Nadezhda Vitalskaya's debut The Spring Of Life in 2016.
"Outlaw is quite an atypical picture for Russian cinema," Chibis said. "This is the first time a filmmaker has ventured to portray the life of transgender people in the USSR. Russian movies still rarely have stories about teenagers of non-traditional orientation."
She added neither she nor Ratushnaya expected Outlaw to secure a theatrical distributor for Russia. "But we are confident that the film will find its audience both abroad and in our country," she said.