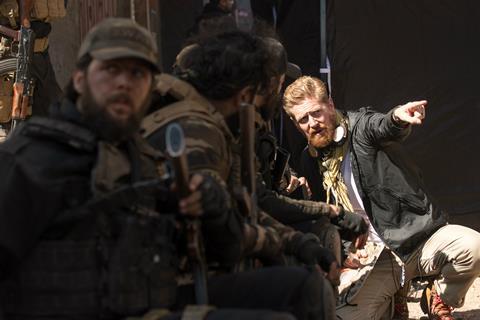 Endeavor Content has dropped another package into the AFM fray and will launch sales on war film Mosul produced by the Russo brothers' AGBO and Condé Nast Entertainment.
Matthew Michael Carnahan makes his feature directorial debut and shot Mosul in secret entirely on location in Marrakech, Morocco, last spring.
Carnahan wrote the script about an elite police unit comprised almost entirely of residents from the northern Iraq city of Mosul who fought to liberate the city from 6,000 ISIS militants.
Luke Mogelson of The New Yorker brought the story to light and was embedded with the unit for two months and documented the SWAT team's desperate fight, block-by-block, to destroy ISIS.
Anthony Russo and Joe Russo of AGBO are producing with Mike Larocca of AGBO, Jeremy Steckler of Condé Nast Entertainment, and Dawn Ostroff.
Executive producers are Todd Makurath, Christopher Markus, and Stephen McFeely of AGBO, Mohamed Al-Daradji from Son of Babylon, Patrick Newall of Anon, and Wang Zhongjun, Wang Zhonglei and Felice Bee.
"Our writer-director Matthew Michael Carnahan was the perfect artist to depict this uniquely regional story which champions a culture that has never really been championed on screen before," said Anthony and Joe Russo. "The heart of the movie depicts the innate desire to fight for country and home."