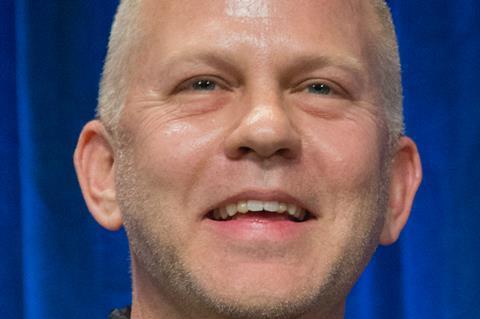 Ryan Murphy has revealed that the first series to go into production under his high-profile deal with Netflix will be "a love letter to the Golden Age of Tinseltown" titled simply Hollywood.
In an Instagram post confirmed by a Netflix tweet, Murphy said he will co-create the show with Ian Brennan, the writer who created Glee and Scream Queens with Murphy and Brad Falchuk.
The project has been given a straight-to-series order by Netflix and will start shooting this summer, though no details of genre or plot were given by either the streamer or Murphy.
Netflix lured Murphy away from his long-standing base at 20th Century Fox a year ago, with a multi-year deal covering new films and series that reportedly could be worth $300m over five years.
Before that deal was signed, Murphy was already set to make two shows for Netflix through Fox 21 TV Studios under his Fox deal: Ratched, a drama with Sarah Paulson playing the character from the One Flew Over The Cuckoo's Nest novel and film, and The Politician, a musical comedy on which Brennan is also working. The Politician is expected to debut later this year, and Ratched in 2020.
Murphy's The Assassination Of Gianni Versace – American Crime Story won last year's limited series Emmy and this year's Golden Globe in that category. The prolific writer-director-producer's current projects besides the American Crime Story anthology series include Pose, American Horror Story, and 9-1-1.