EXCLUSIVE: Sales and distribution veteran Mark Lindsay to introduce five new titles to Cannes buyers.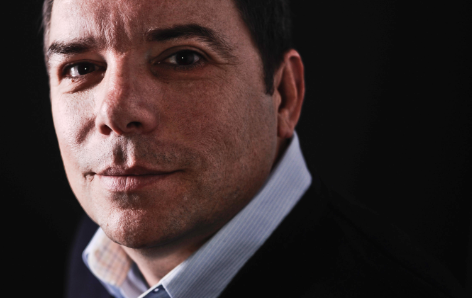 New York-based Saboteur Media has launched a production and finance operation with a broader sales remit and hired former Miramax International senior executive Mark Lindsay as president of distribution.
The moves comes as executive director Nick Quested expands the suite of services beyond those of documentary distributor and sales company initially launched under the auspices of Goldcrest Films.
Saboteur now operates as a stand-alone entity that produces, finances and sells narrative and documentary features, with particular emphasis on empowering the New York creative community and an opportunistic eye towards television.
The company has the ability to finance tax credits and invest equity in select projects, which will not rely on pre-sales in order to get greenlight. It serves as co-producer on all five titles headed for Cannes.
Lindsay, whose executive roles have included head of sales and distribution at Kimmel International, Arclight, and Cargo, will introduce three narratives and two documentaries to buyers next month.
Love Thy Keepers is a sci-fi project from Josh Janowicz set to begin production in May. The roster encompasses Quested's Cleaning House, a New York-set contemporary noir based on Mark Grisar's award-winning screenplay that begins shooting in July, and psychological horror Seize from Jimmy Loweree set for an August shoot.
Saboteur will offer two completed documentaries: hip-hop title Word Is Bond from Sacha Jenkins featuring Nas, J Cole, Run the Jewels, Rakim, The Lox, Rapsody, Tech N9ne; and The Iconoclast from King Adz, about art thief and fugitive Michel van Rijn.
While Saboteur operates separately from Goldcrest Films International, filmmakers will get access to the services of Goldcrest Post New York under managing director Ben Cheah.
The facility most recently worked on Hell On Earth: The Fall Of Syria And The Rise Of ISIS, the documentary that Quested and long-time collaborator Sebastian Junger co-directed and is set to receive its world premiere at Tribeca on Wednesday before airing later this year on National Geographic Channel.
Saboteur will continue to produce and distribute eight-10 high-end documentaries a year with US theatrical and international sales potential.
"With Mark joining Saboteur, we are in a position to be a one-stop-shop for filmmakers, bringing projects from development through delivery," Quested, executive producer and part of the Emmy Award-winning team on war documentary Restrepo, said.
"I am thrilled to join forces with Nick and his talented team at Saboteur," Lindsay said. "We have known each other for many years and both believe New York is the best place for independent filmmakers to thrive and want to help in making that happen."
Saboteur has handled the US release and international sales on 15 titles including Junger's Korengal, on which Quested served as producer, Rubble Kings, and Being George Clooney.
Pierre Weisbein, the former Goldcrest and StudioCanal executive brought in to run sales for Saboteur in 2015, is now helping to co-produce select titles.