London premiere to be hosted with Women In Film & Television.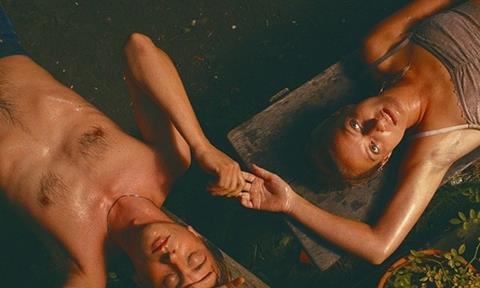 Actress and producer Sadie Frost is to take part in a Q&A on women in film at the London premiere of romantic drama Buttercup Bill on Sept 1.
The film, directed by New York film-making duo Remy Bennett (granddaughter of singer Tony Bennett) and Emilie Richard-Froozan, marks the first production of Sadie Frost and Emma Comley's new outfit Blonde to Black Pictures.
Held in association with Women In Film & Television, the event will be held at Curzon Soho ahead of theatrical release by Trinity Film on Sept 4
Edith Bowman will host the Q&A, which will also include the filmmakers alongside Frost.
Buttercup Bill, which has previously screened at New Orleans, Raindance and MARFA film festivals, centres on two lifelong friends who comfort each other after the suicide of their childhood playmate. The film stars co-director Bennett and Evan Louison.
The film will also receive a VOD release on Sept 4.
Blonde to Black Pictures will next shoot comedy caper Invisibles. Director Scott Lyon wrote the script with Stuart Tyson and it is due to film in Yorkshire later this year.
The company is also partnering with Catalyst and Tiger Aspect on thriller Eaten about a cannibalistic celebrity chef - to be shot next year, written by Rob Green and to be directed by James Caradog (The Machine).