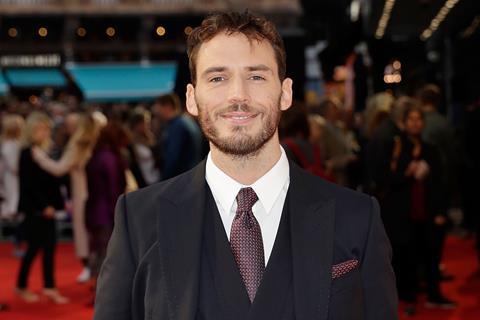 Korean sales company Finecut has announced a raft of pre-sales on 3D animation Red Shoes & The 7 Dwarfs as well as additional casting of Me Before You star Sam Claflin and Patrick Warburton from TV series Family Guy.
Sales deals for the fairytale parody include Italy (Lucky Red), the Baltic states (Acme Film), ex-Yugoslavia and Albania (Blitz Film & Video Distribution), India (MVP), Middle East (Gulf Film), Poland (Kino Swiat), Portugal (Nos Lusomundo) and Turkey (Fabula Medya).
Chloe Grace Moretz was already attached as Snow White, Gina Gershon as Regina (Evil Queen) and Jim Rash as Prince Average.
Clafin is set to play the main role of Merlin, a once arrogant, looks-obsessed prince who gradually realizes the true meaning of beauty, and Warburton will play the role of Magic Mirror.
Directed by Hong Sungho (Egg-Cola, Wonderful Days) who also wrote the original storyline, Red Shoes & The 7 Dwarfs' head of animation is Jin Kim, whose credits include character designer/character supervisor on Big Hero 6 and character designer on Frozen and Tangled.
Budgeted at $20m, the animation is produced and presented by Seoul-based CGI studio Locus Corporation.
Although Hong says he is trying to show with the animation that true beauty is not limited to appearances, the film's marketing campaign in Cannes earlier this year drew ire with accusations of body-shaming. Locus eventually apologized and cancelled the campaign.
Moretz, who tweeted she was upset at the marketing said she hoped viewers would see the "beautiful script" in its entirety adding, "The actual story is powerful for young women and resonated with me."
Red Shoes & The 7 Dwarfs will be completed in the first half of 2018.