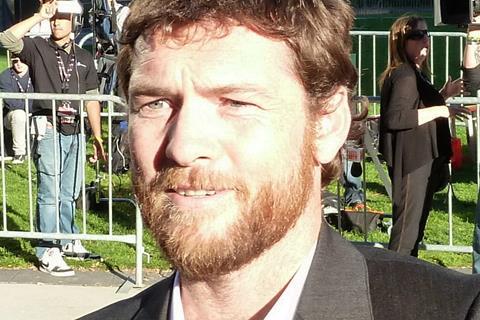 Busy Australian star Sam Worthington has signed up for the thriller CounterPlay (formerly Escape), which Blue Fox Entertainment is selling at the EFM and marks the first international feature produced by MAM Media in association with BlackOps Studios Asia.
Worthington, whose credits include the Avatar franchise and Terminator Salvation and just signed to Alphas, will play a former kidnap and hostage negotiator who comes out of retirement to help get a young man accused of drug trafficking out of the Philippines and back to Australia.
CounterPlay is scheduled to shoot in Manila in the Philippines in August. Pedring Lopez (Maria) will direct.
Scott Rosenfelt (Home Alone, Mystic Pizza), is producing with Michael McDermott of MAM Media. Andy Green of Fusion Pictures serves as executive producer. US rights remain available.
Blue Fox Entertainment's recent US theatrical releases include action thriller Killerman starring Liam Hemsworth, and the biopic Saint Judy starring Michelle Monaghan, Leem Lubany, Common, Alfre Woodard and Alfred Molina.