Intouchables directors follow-up drama stars Omar Sy, Charlotte Gainsbourg and Tahar Rahim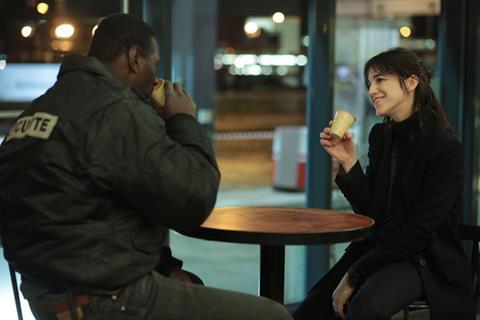 French relationship drama Samba, from directors Olivier Nakache and Eric Toledano, is to recieve its European premiere as the closing film of the San Sebastian Film Festival (Sept 19-27).
It marks the first film from Nakache and Toledano since Intouchables (Untouchable), which world premiered as the closing film of San Sebastian in 2011 and went on to score international success, grossing nearly $427m in worldwide box office.
The film reunites the directing duo with Intouchables star Omar Sy, who plays alongside Charlotte Gainsbourg (Nymphomaniac) and Tahar Rahim (A Prophet).
Sy plays Samba, an immigrant who has plugged away at lowly jobs over a decade in France. Alice (Gainsbourg) is a senior exec who has recently undergone a burnout.
He'll do whatever it takes to get working papers, while she tries to get her life back on track by volunteering with an association. As both struggle to get out of their dead-end lives, fate draws them together.
Co-produced by Quad and Gaumont, it will be released by Gaumont in France on Oct 15 and by A Contracorriente Films in Spain this winter. The world premiere will take place at the Toronto International Film Festival on Sept 7.