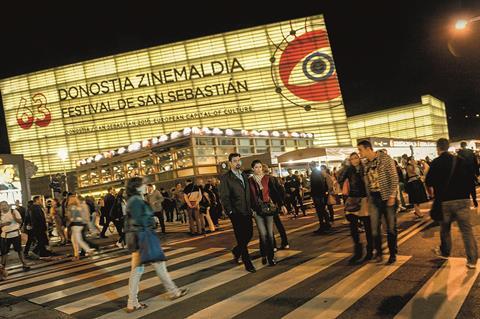 The San Sebastian International Film Festival will join Venice, Cannes, Locarno, IDFA and Sarajevo in signing a document committing to gender parity.
Festival director José Luis Rebordinos will sign the pledge alongside deputy prime minister Carmen Calvo; minister of culture and sport José Guirao; mayor of San Sebastian Eneko Goia and CIMA president Cristina Andreu at a press conference on Sunday September 23.
The document, initiated by French organisation 5050x2020 and signed by Cannes' chiefs in May, will see the festival pledge to:
Compile statistics broken down by gender, regarding both the number of films received for their selection and those chosen and programmed, in order to obtain real and reliable data on the presence of projects headed by women.
Publish the list of members of its selection committee and programmers.
Establish a calendar of changes in the Festival's executive bodies with a view to achieving parity within the current period of mandate of said bodies.
Issue a yearly communication on the progress made.
As with pledges signed by the other festivals it does not involve mandatory quotas for films directed by women.
Venice Film Festival director Alberto Barbera faced criticism this year after only one film directed a woman - Jennifer Kent's The Nightingale - was selected for the Competition.