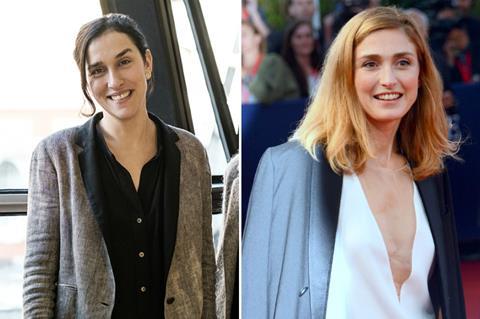 UK filmmaker Sarah Gavron and French actress and filmmaker Julie Gayet are set to participate in the Les Arcs Film Festival's Femmes de Cinéma initiative aimed at boosting the representation of women in the film industry.
The 11th edition of the Alpine, European-cinema focused festival, runs December 14-21.
Gayet will give a masterclass about her career as an actress, director and producer as part of the festival's third Femmes de Cinéma lab which consists of two workshops and a masterclass exploring what can be done to support female professionals in the industry.
There will also be a screening of Gayet's prescient 2013 documentary Cinéast(e)s, co-directed with Mathieu Busson, in which they spoke to 21 French female filmmakers about the challenges they faced as women in the film industry.
The interviewees included Céline Sciamma, Rebecca Zlotowski, Mia Hansen-Love and Agnès Varda.
Gavron will be feted with the honorary Femme de Cinéma award. The prize celebrates a female director who is seen as emblematic of contemporary European cinema. Gavron, who will attend Les Arcs at a time when the UK is on the verge of quitting the European Union, is the first UK director to win the award.
Her latest film Rocks, about a group of teenage girls growing up in London, will also screen in the festival's international competition alongside seven other titles including Fyzal Boulifa's Lynn + Lucy and Halina Reijn's Instinct.
Past recipients of the award, supported by The Sisley Foundation, include Bosnia's Jamila Zbanic, France's Lucie Borleteau, Poland's Małgorzata Szumowska and Norwegian-Pakistan.
In a new initiative, the festival will also be launching a similar themed programme around the issue of ecology and sustainability within the film industry.
This first edition will fete the team involved in recent rural drama In The Name Of The Land - director Edouard Bergeon, producer Christophe Rossignon and actor Guillaume Canet - with its inaugural Cinema and Environmental Engagement award.