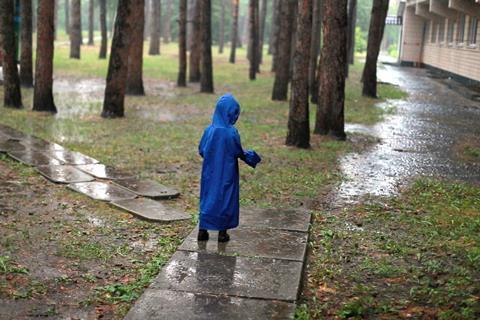 Docu Rough Cut Boutique (Docu RCB), the non-fiction workshop organised by the Sarajevo Film Festival and Balkan Documentary Center, has selected five work-in-progress projects for its 2023 edition.
The 13th edition of the workshop will host three modules across the year: in Sofia in April, in Budapest in June, and in Sarajevo in August.
Scroll down for the list of selected projects
Modules will consist of editing tutorials, group sessions and individual meetings with documentary professionals.
The five projects will be presented to decision makers at the 29th Sarajevo Film Festival in August, with the aim of assisting their completion and growing their distribution and festival strategies.
Titles include Lesia Diak's Dad's Lullaby, a Ukraine-Romania co-production about Serhiy, a man who fought for Ukraine against the Russian invasion, but now has to fight for his family.
Diak won the main Docu Talent award for the project at last year's Sarajevo CineLink Industry Days; it is produced by Diak and Monica Lazurean-Gorgan of Romania's Filmways.
"We remain faithful to our primary standpoint to have creative, author-driven, and ambitious documentaries from the region and to support their exciting endeavours," said a statement from Rada Sesic and Martichka Bozhilova, Docu RCB directors. "Interestingly, in most selected projects, we follow the events for a decade or even longer, starting from intimate, strongly personal, and moving towards universal and internationally relevant."
The 2023 Sarajevo Film Festival will run from August 11 to 18.
Docu Rough Cut Boutique 2023 projects
Your Life Without Me (Hun-Swe) dir. Anna Rubi; prod. Aron Szentpeteri
On & Off Alice (working title, Rom) dir. Isabela von Tent; prod. Irina Malcea-Candea
Part Of Society (Geo) dir. Rati Tsiteladze; prod. Olga Slusareva
Pavilion 6 (Cro) dir. Goran Devic; prod. Hrovje Osvadic
Dad's Lullaby (Ukr-Rom) dir. Lesia Diak; prod. Lesia Diak, Monica Lazurean-Gorgan