Michael Haneke's Happy End also among titles in non-competitive strand.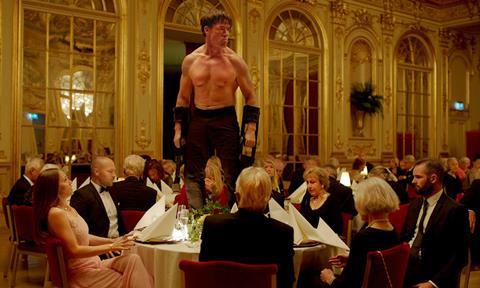 The Sarajevo International Film Festival (August 11-18) has unveiled the line-up for its Kinoscope programme, with 17 titles competing.
The non-competitive strand, which first launched in 2012, selects titles from around the globe and excludes territories featured in the main competition.
Among this year's cohort are major titles to have competed at Cannes including the Palme d'Or-winner The Square, Michael Haneke's latest feature Happy End and Andrey Zvyagintsev's well-received Loveless.
Fellipe Gamarano Barbosa's Gabriel And The Mountain, Léonor Serraille's Montparnasse Bienvenüe, Chloé Zhao's The Rider and Valeska Grisebach's Western are also included.
The 2017 Kinoscope Line-up
Ava
France, 2017, 105 min.
Director: Léa Mysius

Gabriel And The Mountain / Gabriel E A Montanha
Brazil, France, 2017, 127 min.
Director: Fellipe Gamarano Barbosa

A Ghost Story
USA, 2017, 93 min.
Director: David Lowery

Godspeed / Yi Lu Shun Feng
Taiwan, 2016, 111 min.
Director: Mong-Hong Chung

Happy End
France, Austria, Germany, 2017, 107 min.
Director: Michael Haneke

Loveless / Nelyubov
Russia, France, Belgium, Germany, 2017, 128 min.
Director: Andrey Zvyagintsev

Menashe
USA, Israel, 2017, 82 min.
Director: Joshua Z Weinstein

Montparnasse Bienvenüe / Jeune Femme
France, Belgium, 2017, 97 min.
Director: Léonor Serraille

Nocturama
France, Germany, Belgium, 2016, 130 min.
Director: Bertrand Bonello

Prevenge
United Kingdom, 2016, 88 min.
Director: Alice Lowe

Raw / Grave
France, Belgium, 2016, 98 min.
Director: Julia Ducournau

The Rider
USA, 2017, 102 min.
Director: Chloé Zhao

Summer 1993 / Estiu 1993
Spain, 2017, 96 min.
Director: Carla Simón

The Square
Sweden, Germany, France, Denmark, 2017, 142 min.
Director: Ruben Östlund

Taste Of Cement
Germany, Lebanon, Syria, United Arab Emirates, Qatar, 2017, 85 min.
Director: Ziad Kalthoum

Western
Germany, Bulgaria, Austria, 2017, 119 min.
Director: Valeska Grisebach

The Work
USA, 2017, 87 min.
Director: Jairus McLeary, Gethin Aldous