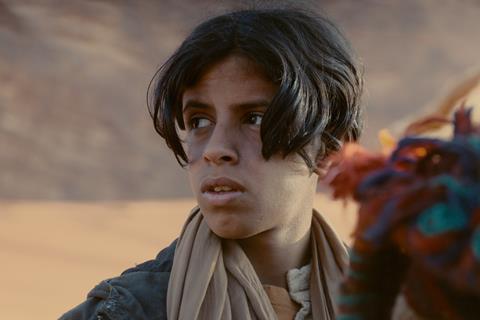 Saudi outfit Ithra Film Production has launched a new funding initiative to encourage international filmmakers to collaborate with the region and advance its fast-growing film industry.
The King Abdulaziz Centre for World Culture, known as Ithra, aims to commission and fund up to five films annually. The level of funding was not disclosed and projects will be evaluated on a case-by-case basis.
An open call for submissions will run until August 4 and projects will be selected by a panel of Arab filmmakers, the names of which have yet to be revealed.
Majed Z. Samman, head of performing arts and cinema at Ithra, announced the plan at the Cannes market on Monday (May 22) and said it would offer filmmakers from around the world the opportunity to shoot against the backdrop of the Kingdom's landscapes
"We invite international filmmakers to collaborate with filmmakers in the Kingdom and join us on our journey to accelerate talent and sector development in Saudi," he said.
"By working with local crews, we hope to facilitate an organic process of knowledge transfer and cross-cultural exchange that would elevate the local industry and enrich the global cinematic landscape."
The move is in line with Saudi's Vision 2030 plans to diversify its economy. Ithra Film Production has made more than 20 films to date, of which several have screened at international festivals, while five have streamed on Netflix.
The Ithra-produced Valley Road by debut director Khalid Fahad received its worldwide premiere as the closing film at the Red Sea International Film Festival and is slated for release this summer.
Filming also recently wrapped on Hajjan, an Ithra-commissioned feature by celebrated Egyptian producer Mohamed Hefzy, directed by Abu Bakr Shawky. Featuring emerging Saudi talent embedded in an international crew, the film is expected to join the festival circuit this fall. Hefzy is known for films including 2016 Cannes Un Certain Regard opener Clash, 2018 Cannes Competition title Yomeddine, and 2020 Sundance pic Luxor