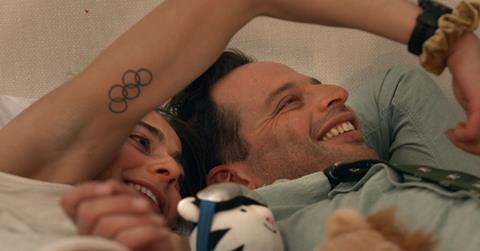 On the eve of the AFM, UK sales outfit SC Films International has snapped up international rights to Jeremy Teicher's sports- based romantic comedy, Olympic Dreams which premiered at SXSW in April.
It is said to be the first scripted film to be shot in the 'athlete's village' during an Olympic Games and filmed during the Winter Games held in PyeongChang in South Korea in 2018. Real-life Olympic athlete Alexi Pappas plays a cross-country skier who falls in love wtih a volunteer dentist, played by Nick Kroll, during the Games.
Further notable Olympians appear as themselves in supporting roles including freestyle skiers Morgan Schild and silver medalist-turned-actor Gus Kenworthy
Olympic Drams received its world premiere at this year's SXSW festival and was picked up by IFC for North America. SC Films will screen it to international buyers at the AFM.
Olympic Dreams is produced by Teicher, Pappas and Kroll with Will Rowbotham and Nora May and is backed by the Olympic Channel, the International Olympic Committee's global media platform. Pappas and Kroll collaborated on the screenplay with Teicher, whose credits include Tracktown.
SC Films' AFM slate also includes romantic musical, Daffodils, sci fi thriller, The Dust Walker, and horror picture, Alive. Among its animation titles in Santa Monica are Dragonkeeper, Where's Santa and My Father's Secrets.