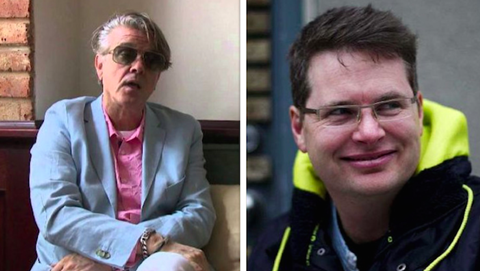 Scanbox chairman and CEO Joni Sighvatsson and Toronto producer Rob Heydon are moving ahead on the six-part Nordic Noir series Last Rituals based on the Icelandic 'Thora' mysteries.
The partners have earmarked a first quarter 2018 start on the Canada-Iceland co-production based on Yrsa Sigurdardottir's first book in the series, 2005 global hit Last Rituals. The story follows Thora Gudmundsdottir, a single mother and lawyer in Reykjavik who moonlights as a detective.
Los Angeles-based Sighvatsson (pictured at left) acquired the rights several years ago and is developing with Rob Heydon Productions, Canadian broadcaster CHCH, and Telemunchen, which holds German rights and serves as international sales agent on the series.
"This will be a book adaptation set and produced in Iceland in English language," Sighvatsson said. "There's not been a female-driven, worldwide hit Scandinavian crime story in some time. We think this material is quite unique. It's a procedural with a much more humanistic element."
The Icelandic native produced this year's Icelandic smash I Remember You, another Sigurdardottir adaptation that ranks as the fourth highest local release of all time and sold 50,000 tickets in a country of 330,000. He served as executive producer on current US release Wind River, and his many producer credits include Killer Elite and K-19: The Widowmaker.
Heydon (pictured at right) said he expected interior shoots and post-production to take part in Canada. Heydon and Sighvatsson collaborated on upcoming horror film The Wanting for Lakeshore Entertainment.
The Canadian, who served as executive producer on recent Toronto Midnight Madness selection The Crescent and produced Irving Welsh adaptation Ecstasy, is ramping up at his Toronto company and has brought on Duane Murray as vice-president of development.
"Duane's writing and producing experience and knowledge of story and character have already had a tremendous effect on our development properties," Heydon said.
Upcoming releases from Rob Heydon Productions include The Wanting 2, The Babe, Bardo, and The Devil Knows Your Name.