It has been a busy week in Scandinavia as new CEOs are appointed at SF Studios and the Goteborg Film Festival, and Film Vast's popular CEO Tomas Eskildsson announced he will step down.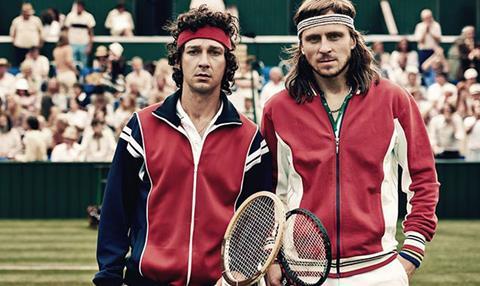 At SF Studios, Michael Porseryd, the former CEO of Endemol Nordics and veteran of Metronome and Flow Networks, has been appointed as the company's new CEO. He will take the post in the first quarter of 2017 .
He takes the top job after the June ousting of former CEO Jonas Fors following allegations of sexism and mismanagement of funds. Frida Westerberg, who had served as acting CEO, will go back to her previous role of deputy CEO and COO.
Porseryd said: "I'm extremely pleased and very excited to be entrusted with this opportunity. SF Studios has a fantastic legacy of producing and distributing content. I strongly believe in their well-defined strategy where content continues to be core as well as their focus on investing in new distribution channels and production of films and TV series for even wider audiences."
Ulrika Saxon, parent company Bonnier's representative on the board of directors at SF Studios said: "Michael has a long, solid and well-documented experience in the industry, including production and the acquisition of film and TV rights. I'm convinced that he, together with the SF Studios team and partners in the Swedish and Nordic film community, has what it takes to continue to build and develop SF Studios into Europe's most exciting film studio."
SF Studios, a pan-Scandinavian powerhouse, currently has Borg vs McEnroe [pictured top] shooting and has A Man Called Ove headed into the Oscar race.
Goteborg FF
At Sweden's Goteborg Film Festival, Mirja Wester [pictured below] has been named as CEO. She replaces Staffan Settergren, who left the festival in June 2016.
She had worked for the festival for several years most recently as festival manager; she has also been a producer and worked at the Swedish Film Institute.
Chairman of the Göteborg Film Festival, Sven-Olof Bodenfors, said: "Mirja is a leader who has already shown that she can promote operational development. Moreover, people in the film industry have strong confidence in her."
Jonas Holmberg, artistic director at the festival, said: "Mirja Wester is an adept strategist with a substantial background in economics and strong ties to the film industry. And she's also deeply passionate about the festival. I can't think of a better person for pursuing development of Göteborg Film Festival's activities."
Film Vast
Tomas Eskilsson will step down as CEO of Film Väst to assume the role as strategy director of the company.
The 25-year veteran, who founded Film Vast in 1992, will leave the CEO role on December 31; a new CEO will be appointed this autumn.
"Film Väst's artistic and public performance over the years have placed us among Europe's top film regions, which makes me very proud. However, stronger competition regarding attractive Swedish and international film projects requires an increased focus on future strategies and film policies", said Tomas Eskilsson.
"The turnover in the Swedish film and drama production fell by 13% during 2011-2014. Countries with production discount schemes had during the same period an annual average growth of nine percent. Such figures speak for themselves and requires Sweden to move forward and strengthen its position in this area."
Chairman of the Board Magnus Berntsson said: "We are now looking for a new CEO who combines extensive leadership experience from the cultural and entertainment sector with good knowledge of the Swedish and international film industry. Along with Tomas Eskilsson as Strategy Director and film policy spokesman, we'll strengthen our organization in a satisfactory manner for the challenges ahead that our film region is facing."