Shooting is close to completion on Dreck, a British sci-fi thriller starring Elliot Cowan and Jonathan Pryce.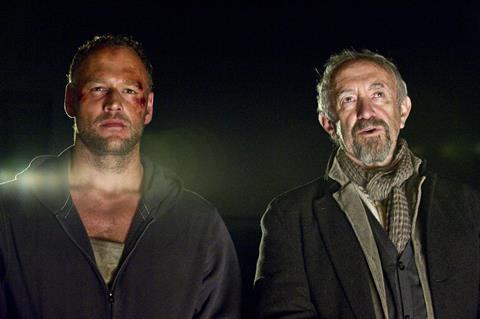 The film marks the feature debut of writer-director Justin Trefgarne and is produced by T Squared Films. Producer is Eldar Turvey.
For production details visit
Shot entirely on location in London and Wales, Dreck is set in the near future where drugs have been legalised.
Cowan plays Frank Grieves, an elite police officer – known as a Dreck – that works to keep black market dealers off the streets and the licensed drug companies rich. When he investigates a victim that has been injected with an unknown substance, Grieves is warned off the case by his superiors. But as he investigates further, he ends up on the wrong side of his corrupt bosses and a powerful drug company.
Cowan, who has starred in Sinbad and DaVinci's Demons, also co-produces the film. He said: "I started as an actor on this film, happy to take on the challenge of a fantastic lead role.
"But so strong is the story, so high is the ambition and so infectious is Justin's talent and enthusiasm for this film, I want to see it to the finish line and beyond. I really believe such collaboration can defy the odds and change the landscape in which British film is made."
Other cast members include Elodie Yung, Robert Bathurst, James Callis, Lenora Crichlow and Nicky Henson.
T Squared plans to release the film theatrically later this year.