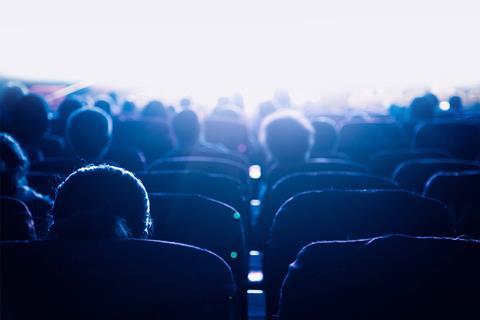 Cinemas in Scotland will be able to reopen from July 15, the Scottish government has announced, but social distancing of two metres has yet to be reduced.
The move will end more than three months of cinema closures, which were imposed nationwide on March 20 due to the Covid-19 pandemic, and follows yesterday's announcement by the UK government that cinemas in England can open from July 4.
First minister Nicola Sturgeon announced today (June 24) that cinemas as well as museums, galleries and libraries will be allowed to resume business from July 15, as long as social distancing and other safety measures are in place.
The two metre distance will prove a challenge for exhibitors, which will be faced with seating only 20-25% of normal capacity in auditoriums. The UK government's move to reduce this distance to one metre will make reopening cinemas - especially smaller, independent venues - more financially viable.
Sturgeon also said that a five-mile travel limit in Scotland will be lifted from July 3 due to ongoing progress against the spread of the virus but that the easing measures could be reversed if necessary.
UK cinemas have lost an estimated £5.7m ($7.1m) per day through a combination of eliminated revenues such as box office and screen advertising revenue. With the reopening date of July 4 marking 105 days of closures since March 20, that adds up to total losses of £110.7m ($137.5m).
The other devolved nations of Wales and Northern Ireland have yet to announce reopening dates for cinemas.
There were fewer than 1,000 reported cases of Covid-19 in the UK on Monday, the lowest daily figure since lockdown began on March 23, while the number of daily virus deaths fell to 15, the lowest since March 15.