Tom Grater has been promoted to senior reporter for Screen International and ScreenDaily.com with immediate effect.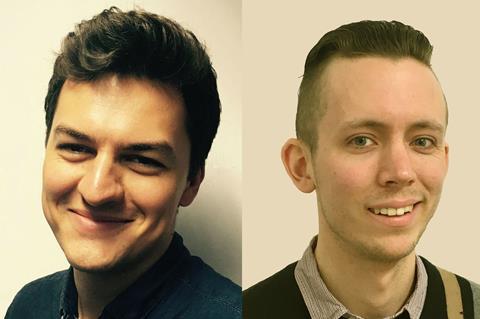 Based in the company's London headquarters, he will report on all aspects of the industry with a focus on the UK and Europe, including at markets and festivals. Grater took up his new post yesterday (Feb 6) and will attend the upcoming Berlin Film Festival to report for Screen's market dailies.
Grater joined Screen in 2015, initially as web assistant/reporter before being promoted to deputy online editor in 2016. As senior reporter, he will report directly to editor Matt Mueller until Screen hires a news editor. The recruiting process for that role is underway.
Mueller said: "Tom has been a fantastic member of the team since joining Screen. His skillset, acumen and knowledge of the global film industry have grown exponentially during his time here, and his reporting instincts have come on leaps and bounds in the last year. This is the right promotion at the right time for a valuable member of the editorial team."
Also, Ben Dalton has joined Screen as online/editorial assistant.
Dalton recently worked for the British Independent Film Awards as a marketing assistant, creating and running marketing and social media content for the 2017 awards. Prior to that, he was on the Sundance Ignite advisory board, advising the Sundance Institute on film-related events for 18-25s.
"We are delighted to welcome Ben to the Screen team," said Mueller. "He has a genuine interest in the Screen brand and in the independent film industry and he will be a valuable addition to the editorial team."
Dalton will report to senior editor (online), Orlando Parfitt.