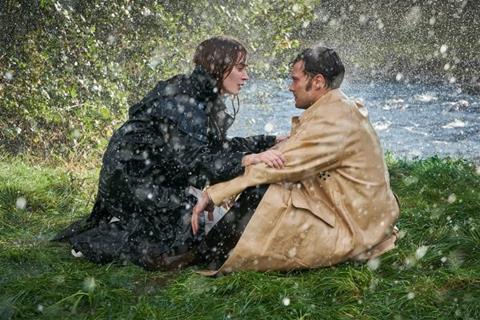 Screen Ireland has been allocated an extra €9m ($10.53m) in funding for 2021.
The cash injection, announced by Catherine Martin, Ireland's minister for tourism, culture, arts, Gaeltacht, sport and media, comes as various productions resume following months of Covid-19 restrictions.
Initially, Screen Ireland will prioritise the additional funding towards the 2021 Production Continuity Fund. It will also focus on productions delayed from this year and assist with costs related to implementing health and safety protocols.
It marks an increase of 52% on 2020's budget allocation and brings Screen Ireland's capital budget to €26.2m ($30.75m), rising to €30.09m (€35.3m) including administration.
The increase was one of a number of funding decisions, including €130m ($152m) Arts Council funding, announced by Martin following what has been an extremely difficult year for the sector. "This was always going to be a challenging budget, given the pandemic and its devastating impact on livelihoods," said Martin. "My focus has been about giving sectors like the arts a lifeline."
In addition, the regional uplift tax credit has also been extended to 2023. This adds 5% to Section 481, Ireland's 32% primary tax incentive for film, TV and animation production, meaning the credit is worth 37% for productions shooting in regional areas of Ireland. The government previously announced the extension of Section 481 to 2022.
Upcoming projects that have benefited from the regional uplift include Wild Mountain Thyme, shot in the western county of Mayo and starring Jamie Dornan and Emily Blunt, The Winter Lake (Sligo) and TV series Smother, currently shooting in Clare.
Welcoming the move, Screen Ireland chair Dr. Annie Doona said: "As a result of the government's continued and consistent support, the industry has managed to get film and television production activity back up and running safely, with financial supports in place to introduce strict health and safety protocols on set."
According to the 2017 Olsberg SPI Report, Ireland's film, television, and animation sector currently supports nearly 12,000 full-time jobs equivalents, with a gross value added for the creative screen industries of €694 million to the economy.