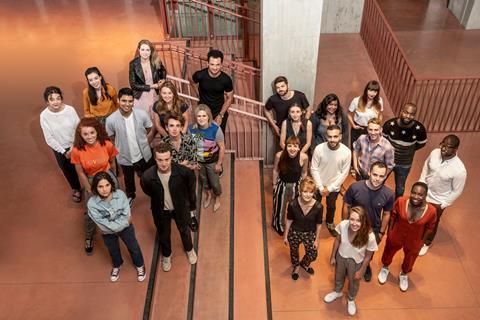 Submissions for Screen's 2019 edition of Stars of Tomorrow are in their final week, closing at 00.01 on Saturday March 16.
The annual talent showcase will profile 20 new actors, directors, writers and producers from the UK and Ireland, launching in June.
This year the selection will also include an up-and-coming head of department in five key categories: cinematography, production design, editing, casting and music.
Informal industry submissions, recommendations and nominations should be emailed to screenstarsoftomorrow@gmail.com, before the March 16 deadline.
Candidates for Stars of Tomorrow should be young professionals with a track record – albeit brief – in the UK and Irish film industries, and need to be UK or Republic of Ireland nationals. All submissions will be subject to a lengthy vetting process.
Stars of Tomorrow is the film industry's most successful new talent showcase with an unrivalled track record for discovering new UK and Irish actors and key creatives. This year's Bafta Rising Star Letitia Wright, for example, was highlighted in Stars of Tomorrow in 2012.
Screen's reviews editor and chief film critic Fionnuala Halligan takes charge of the selection process for a standalone issue of Screen to be published and distributed in June.
Stars of Tomorrow is supported by ScreenSkills. 2019 will mark the fifth collaboration between Stars of Tomorrow and the BFI London Film Festival.
Previous Stars of Tomorrow include: