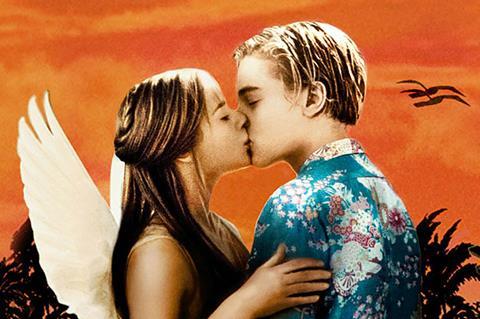 Secret Cinema, the UK-based live cinema event company, has said tonight's (Friday, August 10) performance of Baz Luhrmann's Romeo + Juliet will proceed as normal, after last night's screening was cancelled at the last minute.
The organisation said "severe rain" was the cause behind the late decision, which was taken as punters queued at the London venue.
The Secret Cinema twitter feed posted the following tweet on Friday morning:
We fully expect tonight's event to go ahead today. If there are any changes to this situation all ticket buyers will be emailed immediately. There will also be updates on our social channels and check here for latest show info https://t.co/Y5u071uwOD

— secretcinema (@secretcinema) August 10, 2018
The Romeo + Juliet event is held at an open-air location near Acton in west London and further rain is predicted for the area today.
In messages posted in response to comments on the Secret Cinema Facebook page, the company said to customers 'We have plans in place for rain. There are blankets available to buy on site, but you are welcome to bring your own too.'
The previous evening's performance had been cancelled as doors were supposed to open, with a tweet posted at 6.55pm stating the event would not go ahead 'due to health and safety advice'.
Ticket holders had earlier received an email at 5pm confirming that the performance would proceed, and many had already arrived at the venue. Arrival times for the performance are staggered between 6pm and 7.30pm on weekdays, and 5.30pm to 7.30pm on weekends.
In a section titled 'Other Information', the Secret Cinema website claims that 'The event will take place regardless of the prevailing weather conditions.'
Launched in 2007 by Fabien Riggall, Secret Cinema has hosted a series of events centred around feature films, combining screenings with live performance.
Previous events include a 100-show London run of Star Wars: The Empire Strikes Back in 2015, attended by a total audience of more than 100,000. During the run the production spent more than 11 weeks in the top ten of the UK box office, taking £6.45m ($9.8m).
However, the organisation has not been without preivous incident. The 2014 production of Back To The Future experienced difficulties, leading to the cancellation of its opening weekend hours before the launch.
The previous year's production of Brazil also cancelled its launch one hour before opening due to 'licensing reasons'; it opened one week later.