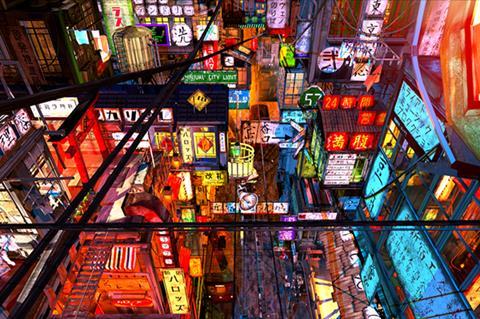 World premieres of seven local titles head the line-up of Japan's Skip City International D-Cinema Festival, which runs fully online from September 25-October 3.
Six of the world premieres are in the Japanese feature competition, and include Battlecry, the first animation to compete in the section, directed by Japanese filmmaker Yanakaya. Set in a fictitious 1980s Japan, the film centres a soldier on furlough who returns to his country, where he finds himself on a mission to investigate the circumstances of a drug called Golden Monkey which is running through society.
Also in the section is Hachi Nekome's debut feature Double Red, about two people, estranged in the wake of a tragic death, who are pulled back together by the arrival of a parcel. Nekome appeared as an actor in Takashi Haga and Sho Suzuki's Me And My Brother's Mistress, which competed in the 2019 Skip City selection.
A seventh world premiere, Ryuichi Mino's Make The Devil Laugh, competes in the 10-strong international competition, alongside titles including Eche Janga's Bulado, which was the Netherlands' entry for best international feature at the 2021 Oscars; and Kaweh Modiri's Mitra, which debuted in the online International Film Festival Rotterdam earlier this year.
The festival will take place on Japanese streaming platform Cinema Discoveries.
Japanese actor and filmmaker Naoto Takenaka will be president of the jury for the international competition; with producer Mizue Kunizane presiding over the Japanese feature competition.
Skip City International D-Cinema 2021 feature line-up
Japanese Feature Competition
Battery, dir. Yanakaya
Double Red, dir. Hachi Nekome
Journey Beyond The Night, dir. Takayuki Kayano
Resident Of Alice, dir. Keiichiro Sawa
The River: Flow Of Life, dir. Yoko Michizuki (co-production with India)
Song For Laurel, dir. Takumi Habuto
International Feature Competition
Bulado (Neth-Cur) dir. Eche Janga
Cinema Of Sleep (Can) dir. Jeffrey St. Jules
Festival (S Kor) dir. Kim Lok-kyoung
Kiss Me Before It Blows Up (Ger) dir. Shirel Peleg
Luzzu (Malta) dir. Alex Camilleri
Make The Devil Laugh (Jap) dir. Ryuichi Mino
Mitra (Neth-Ger-Den) dir. Kaweh Modiri
Rival (Ger-Ukr) dir. Marcus Lenz