TrustNordisk also scores sales to Russia and Eastern Europe.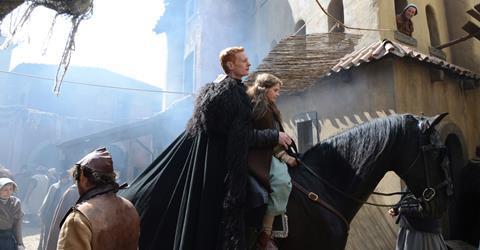 In the wake of the AFM, TrustNordisk has closed a number of territories on the upcoming fantasy adventure film The Shamer's Daughter.
The film, currently in post-production, has been sold to Middle East (Gulf Film), Russia/CIS, (Daro Film Distribution), Estonia (EstinFilm), Former Yugoslavia (Cinemania Group), Thailand (Sahamongkolfilm International Co. Ltd.) and Malaysia, Brunei and Vietnam (Rain Film).
Based on the book by Lene Kaaberbøl, whose books have been published in more than 25 countries, The Shamer's Daughter is set in a world of dragons and supernatural powers.
The cast is led by Peter Plaugborg, Jakob Oftebro, Søren Malling, Maria Bonnevie, Stina Ekblad and True Blood star Allan Hyde.
It is directed by Kenneth Kainzwith screenplay by Anders Thomas Jensen, writer of Oscar-winner In a Better World.
The film centres on Dina, who has inherited her mother's supernatural ability to look into the soul of other people, making them feel ashamed of themselves. When the sole heir to the throne is wrongfully accused of the horrible murders of his family, Dina's mother is lured to Dunark under false pretenses to make him confess.
Neglecting to use her ability for the wrong purposes, she is taken prisoner. It is now up to Dina to uncover the truth of the murders, but soon she finds herself in a dangerous power struggle with her own life at risk.
Producers are Nina Lyng and Eva Juel Hammerich from Nepenthe Film in co-production with Nordisk Film Distribution, Storm Films, Filmlance, True North, Sirena Film with support from The Danish Film Institute, Nordisk Film & TV Fond, NFI, Eurimages, Czech Republic State Cinematography Fund and Denmark's Radio in co-operation with EU Media Programme.
Domestic release is set for spring 2015 through Nordisk Film Distribution.
TrustNordisk handles international sales.