Action thriller stars Dominic Cooper, who was an 11th hour replacement for Henry Cavill.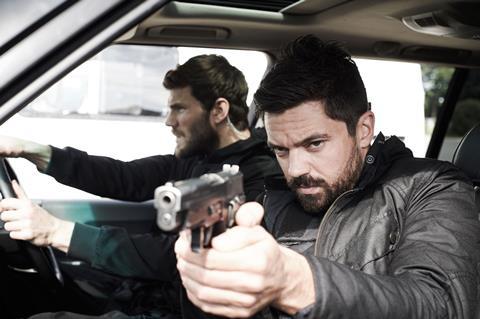 GFM Films has confirmed that shooting on action thriller Stratton, directed by Simon West (Con Air, The Expendables 2), has wrapped.
Filming commenced on July 15 in Brindisi, Italy before moving to Rome and onto various locations in and around London, UK.
Produced by Matthew Jenkins, Stratton is based on the series of books by ex-SBS (Special Boat Service) agent Duncan Falconer.
GFM and West said they plan to continue their contractual relationship with Falconer in "creating a new action hero franchise", working with the key creative and producing team on Stratton.
Dominic Cooper (Need For Speed, Dracula Untold) plays the lead role of Stratton, a determined and dedicated SBS operative working alongside MI5 to prevent an international terrorist attack in London.
Cooper stars alongside Austin Stowell (Whiplash), Gemma Chan (Humans), Tyler Hoechlin (Teen Wolf) and Tom Felton (Harry Potter).
Thomas Kretschmann (Valkyrie), Connie Nielsen (Gladiator), Jake Fairbrother and Sir Derek Jacobi complete the line-up.
Dominic Cooper swooped in to replace Henry Cavill in the lead role, after the Man Of Steel star quit the production just days before shooting was set to begin in June.
Stratton is a GFM Films production through Stratton Film Productions Ltd, financially supported by Swiss Corporation Halston Ltd, UK based White & Company Chartered Accountants and Ober Private Clients Limited.
Delivery will be in Q2 2016.