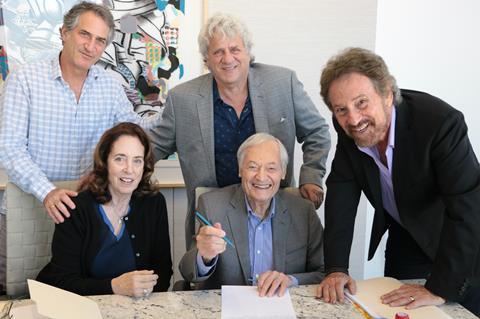 Shout! Factory and China-based Ace Film HK Company have acquired the New Horizons Picture Corp library encompassing 270 Roger Corman films and a sci-fi TV series from Roger and Julie Corman.
The deal, which was secured for an undisclosed sum, grants Shout! Factory rights in North America, Europe, Australia, and Russia. Ace Film HK gets rights for China, Asia, Africa, and South America.
Titles within the library include Rock'N'Roll High School, Battle Beyond The Stars, Piranha, Galaxy Of Terror, Black Scorpion, and Slumber Party Massacre.
Shout! Factory and Ace Film HK are aiming to use new content development, remakes, merchandise licensing programmes, digital media initiatives, and content syndication to US and international territories to support the acquisition.
Shout! Studios, Ace Film HK, or one of Ace's strategic partners in Asia will develop and produce remakes of the IP.
"We've been huge fans of the Cormans," the Shout! Factory co-founders said. "Their great ingenuity and independent spirit have inspired us throughout our careers. We've loved working with them over the last eight years and are thrilled to now be the custodians of these beloved films, making sure that film buffs and fans everywhere discover them like we did."
"We have been fortunate to be professionally and personally associated with Roger and Julie for the past decade and the purchase of their film library means our relationships will not only continue, but accelerate," Ace Film HK CEO Henry Luk said.
"During the past decade our personal and professional relationships with Shout! Factory's Bob Emmer, Richard and Garson Foos, and Ace Film's Henry Luk and Adam Yuchen Ren have shown us that their independent, entrepreneurial spirit, respect for our work and creative methods of distribution and production make them especially well-suited to carry on with the New Horizons film library," Roger and Julie Corman added.
Shout!'s Emmer and Bruce David Eisen of Media Advisory Services, Inc. brokered the deal for Shout! Factory, with Luk for Ace Film HK, and Alan Schwartz and Robert Sherman of Greenberg Traurig LLP for the Cormans.