EXCLUSIVE: Distributor seals raft of pre-sales to most of Asia, including Japan and China.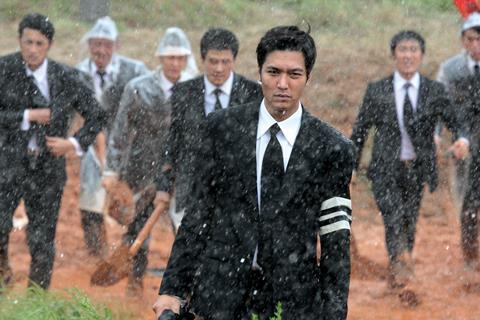 Korean distributor Showbox/Mediaplex has done a raft of pre-sales on Yoo Ha's Gangnam Blues to most of Asia including Japan (The Klockworx) and China (Shanghai New Empire Entertainment and Shenzhen Da Fang Media).
Considered the last in the directors "Street Trilogy" with Once Upon a Time In High School: The Spirit Of Jeet Keun Do and A Dirty Carnival, Gangnam Blues is currently in post-production.
The film also sold to Hong Kong (Edko Films), Taiwan (Kbro Media), Indonesia (PT Prima), Vietnam (BHD), Thailand (Joy N Contents), the Philippines (Viva Communications), Myanmar (Colourful Garden Company) and Singapore and Malaysia (Golden Village Pictures).
Set in the 1970s when the Gangnam area was being rapidly developed, the film portrays two childhood friends swept into the world of political corruption and scheming simply because of their humble desires to have their own land and money.
Gangnam Blues is set for a local release this coming January. Showbox reports most of its Asian buyers seem to be aiming for releases around the same time.
They also say Asian buyers were especially keen about the film's star Lee Min-ho - popular from TV series The Heirs and City Hunter - in his big screen debut. The other main character is played by Kim Rae-won who is known for films such as Insadong Scandal and Sunflower.