EXCLUSIVE: Showbox pre-sells film to UK, North America, China, Australia/New Zealand, Taiwan and Philippines.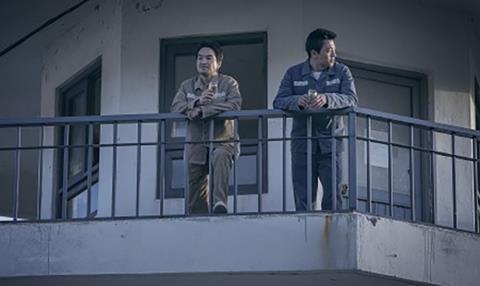 South Korea's Showbox has done a raft of pre-sales on crime action film The Prison.
Launched at AFM, the film has since sold to North America (WellGo USA), Australia and New Zealand (JBG Pictures), China (Lemon Tree), Philippines (Viva Communication), Taiwan (Movie Cloud) and the UK (JBG Pictures).
Directed by Na Hyun, The Prison stars veteran actor Han Seok-kyu from The Berlin File and The Royal Tailor alongside Kim Rae-won from Gangnam Blues and Sunflower.
Kim plays a troubled former police inspector, Yu-gon, who is sent to jail for a hit-and-run accident. While inside, he finds the whole prison – including the warden and guards - is controlled by an inmate called Ik-ho, played by Han, and soon Yu-gon becomes a major player in Ik-ho's crime syndicate.
The Prison has a market screening at EFM on Saturday, and is set for a March release in Korea.