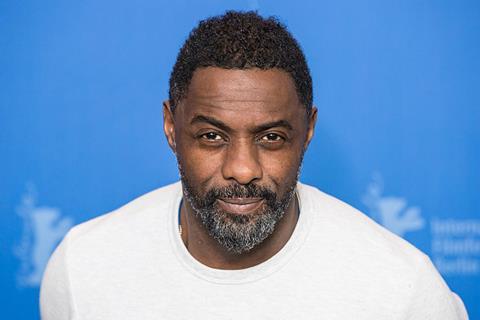 Sierra/Affinity has boarded international sales rights to Concrete Cowboys, which just wrapped production and stars Idris Elba and Caleb McLaughlin from Stranger Things.

The film is inspired by the real-life Fletcher Street Stables, a black urban horsemanship community that has existed in Philadelphia for more than 100 years providing a safe haven.
McLaughlin stars as 15-year-old Cole, who moves in with his estranged father Harp (Elba) in North Philadelphia, where he discovers a vibrant subculture. Rounding out the cast are Cliff "Method Man" Smith, Jharrel Jerome, Lorraine Toussaint, and Byron Bowers.
Ricky Staub directs the film from a screenplay he wrote with Dan Walser, inspired by Greg Neri's novel Ghetto Cowboy.
Tucker Tooley Entertainment is financing the film, which Sierra/Affinity is not selling in Toronto, and Lee Daniels Entertainment is producing alongside Tucker Tooley Entertainment, and Elba's Green Door Pictures.
Elba serves as producer alongside Daniels, Tooley, Walser, Waxylu Films' Jeff Waxman and Jennifer Madeloff. Executive producers are Greg Renker, Jason Barhydt, Sam Mercer, Tegan Jones, Staci Hagenbaugh and Neri.
Endeavor Content represents US rights.