Seven UK companies, including six VoD platforms, have received €2,203,119 ($2.5m) in grants from Creative Europe's promotion of audiovisual works online scheme.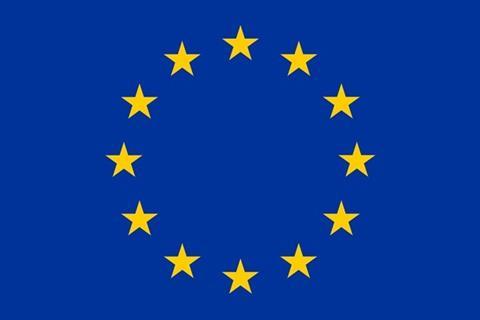 The platforms that secured funding are: Walter Presents, FilmDoo, Curzon Home Cinema, MUBI, BFI Player and Distrify.
In addition, The Polka Dot Factory received a grant to develop their app Cues, which aims to develop potential audiences for European films.
A total of 14 applications from the UK were submitted, with half selected for funding. The amount allocated to UK companies made up 23% of the scheme's budget.
In the UK, MUBI received the biggest grant of €668,940. Curzon received €480,000 and the BFI Player received €376,117.
The scheme's biggest grant went to marketing company Under The Milky Way, which received €900,000.
In July it was announced that four UK companies received combined funding of more than €700,000 from Creative Europe's Slate Funding scheme. They were Aardman Animations, Number 9 Films, Lupus Films and Spring Films.
FULL LIST OF FUNDING BENEFICIARIES
| | | |
| --- | --- | --- |
| Country | Applicant organisation | Maximum EU grant € |
| FR | FILMOLINE SAS | 300.000,00 |
| ES | COMUNIDAD FILMIN SL | 339.633,45 |
| UK | GLOBAL SERIES NETWORK LTD | 458.222,45 |
| FR | MUSEEC SAS | 280.000,00 |
| UK | FILMDOO LTD | 60.000,00 |
| NL | OUTTV MEDIA B.V. | 300.000,00 |
| BE | UNIVERSCINE BELGIUM | 220.000,00 |
| UK | CURZON CINEMAS LIMITED | 480.000,00 |
| UK | MUBI UK LIMITED | 668.940,00 |
| CZ | DOC-AIR ZS | 109.512,38 |
| DE | EYZ MEDIA GMBH | 400.000,00 |
| PL | ONET S.A. | 17.317,98 |
| UK | BRITISH FILM INSTITUTE ROYAL CHARTER | 376.117,00 |
| AT | FLIMMIT GMBH | 150.000,00 |
| FR | LE MEILLEUR DU CINEMA SAS | 220.000,00 |
| NL | STICHTING DOCSONLINE | 150.000,00 |
| FR | LA CINÉMATHÈQUE DES RÉALISATEURS | 225.000,00 |
| UK | DISTRIFY MEDIA LIMITED | 99.840,00 |
| FR | UNDER THE MILKY WAY INTERNATIONAL | 900.000,00 |
| FR | STUDIOCANAL | 300.000,00 |