Channel 4 will fund six bursaries over three years.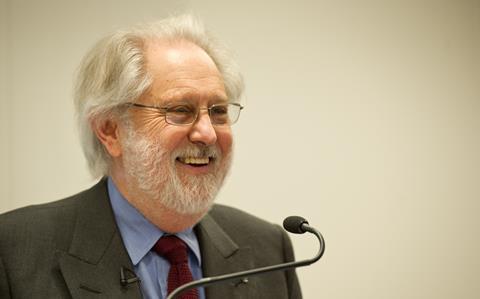 Ashridge Executive Education has launched a new executive MBA for the creative industries with the support of Creative Skillset and David Puttnam's education company Atticus.
The two-year online programme, which will include three weeks of tuition at Ashridge's Grade 1-listed Hertfordshire country-house base, will begin in October and has been developed with strong creative input from Lord Puttnam and senior industry figures including Channel 4 chief executive David Abraham.
Aimed at people already in high-level positions in the creative industries, the MBA has been developed to foster new leaders able to skillfully navigate the challenges of the digital era. Channel 4 will fund two bursaries per year for the next three years.
"The world is changing and this is the missing piece of the jigsaw puzzle," said Puttnam at the launch event at BAFTA's Piccadilly headquarters. "We've pretty well covered the industry in terms of skills; we're beginning to get breadth; what we haven't had thus far is those unique people who can look across all the platforms and spot the whole series of opportunities that we're just not taking."
"The purpose of this MBA is to supply the people the industry needs, if it's not going to get caught in the swinging door that hit the record industry. We need people to help us avoid that."
"Britain is disproportionately good at creativity," said Channel 4 exec Abraham. "But the blunt truth is that we punch below our weight in commercial acumen. Perhaps we can think about what it is that we could do to build businesses or support organisations that focus on the opportunities that our creative industries bring to this country.
"I think this course has the potential to be a game-changer for our industries."