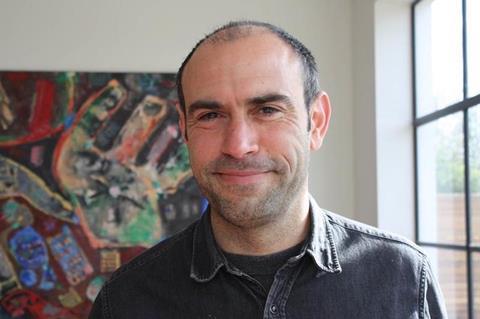 Sky Studios has appointed scripted commissioner Gabriel Silver to the newly-created post of director of commissioning for drama.
Silver, who is currently a senior commissioning editor and exec producer at Sky Studios, will oversee a broad slate of projects. He will report to chief content officer Jane Millichip.
According to Screen's sister publication Broadcast, Silver's appointment was made above a competitive group of candidates from across the industry. It is the first role to be filled after it was revealed that Sky Studios would be splitting the post previously held by departing director of drama Cameron Roach.
The search for an in-house creative director is ongoing.
Silver will steer Sky Studios' slate of drama projects commissioned to be made by independent companies, focusing on commissioning content for Sky UK and working closely with Zai Bennett, managing director of content, with projects jointly greenlit by both Sky Studios and Sky UK.
He will lead a team of commissioning editors Manpreet Dosanjh, Paul Gilbert and Liz Lewin.
In addition to increasing its investment with independent firms, Sky Studios also plans to move further into in-house production following debut original series The Third Day, starring Jude Law.
Silver said Sky drama has "never been more bold or ambitious than it is today", with at least 12 new series or mini-series to come over the next 18 months.
"The UK has some of the best creative talent both on-screen and off, and I am thrilled to lead Sky drama through this next phase," he added.
Silver joined Sky in 2017 and has since overseen numerous high-profile dramas including Chernobyl and Gangs of London. He also manages returning franchises Temple, Britannia and COBRA, and is currently exec producing upcoming Sky Original series Extinction and The Baby.
He has previously worked at UK production companies Left Bank Pictures and Kudos.
Millichip hailed Silver's "impeccable track record of delivering shows that encapsulate our creative ambition".
"From Chernobyl to Gangs Of London, he has strong instincts in identifying, developing and delivering bold, original content and is well respected as a creative partner by the independent production community," she added.
This story was first published in Screen's sister publication Broadcast.