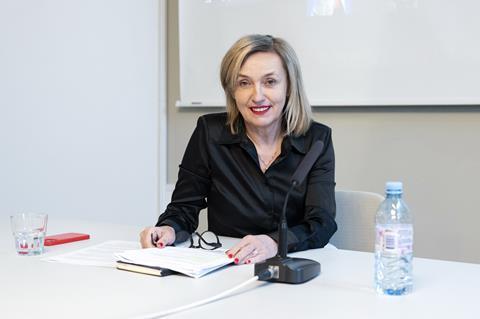 The Slovenian Film Centre (SFC) is to boost local film production by increasing the amount it invests in films to a record €8.8m.
This compares to €6.7m in 2022 and €4.5m in 2014.
Eleven Slovenian projects are set to shoot this year, the highest number in history. SFC director Nataša Bučar said the centre was "significantly" increasing local film production in 2023.
The 11-strong slate includes new films from Gregor Božič (Tales Of Fruits And Monsters); Urša Menart (Everything That's Wrong With You); and Darko Štante (The Last Son).
Four debuts will also shoot in 2023: Urška Djukić's Little Trouble Girls; Katarina Rešek's Fantasy; Gregor Andolšek's This Is A Robbery; and Ester Ivakič's Neither Voice.
The other projects are Klemen Dvornik's Block 5; Vinci Vogue's Tartini's Key; Jani Sever's Ciao Bela; and Boris Petkovič's FC Freedom.
Last year, the Slovenian Film Centre funded seven feature films totalling €3.7m and included Damjan Kozole's 20 Metres.
2022 also saw Slovenian films reach their highest market share in the country at 17.5%, the percentage had never risen above 10% before.